Family: Lamiaceae
Betony * Betonica officinalis (Stachys officinalis)

Flowering time: June-October. Perennial

Habitat: Found on dry grassland, heaths and at the edge of open woodland. Widespread in England and Wales on both acidic and calcareous soils.

Oblong spikes with whorls of purple-red flowers, the calyx with bristle-pointed teeth. Leaves are coarsely blunt-toothed, the lower leaves stalked. Height 15-60cm.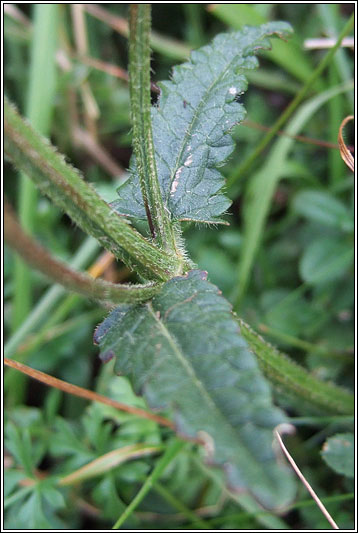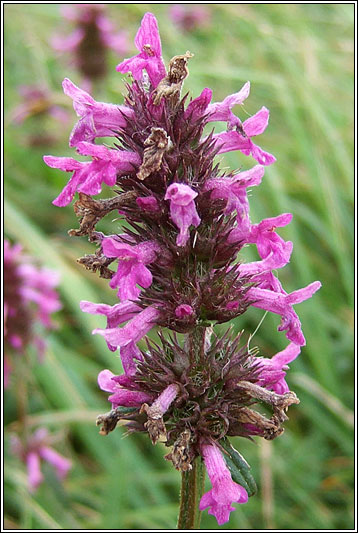 Betony, Stachys officinalis
Dorset. August 2007