Family: Asteraceae
Centaurea scabiosa * Greater Knapweed

Flowering time: July - August. Perennial

Habitat: Calcareous grassland, hedgebanks, roadsides and scrubland.

Large pink-purple flowers with enlarged outer florets and green bracts, their apex blackish. The leaves are deeply pinnate with lanceolate segments. Height 30-80cm

The rayed form of Common Knapweed, C. nigra var. radiata
is similar but bracts are blackish-brown and it is found on acidic ground.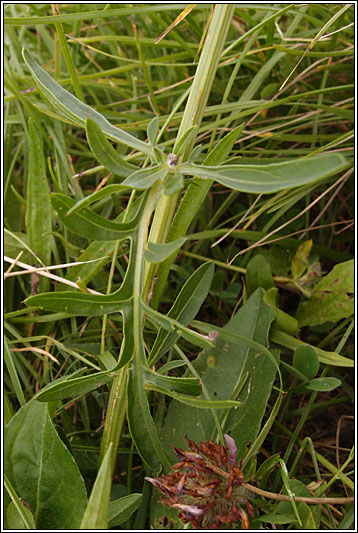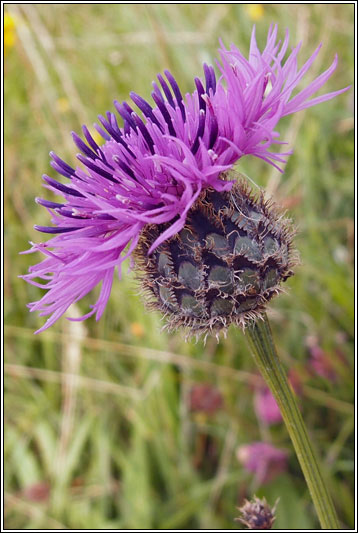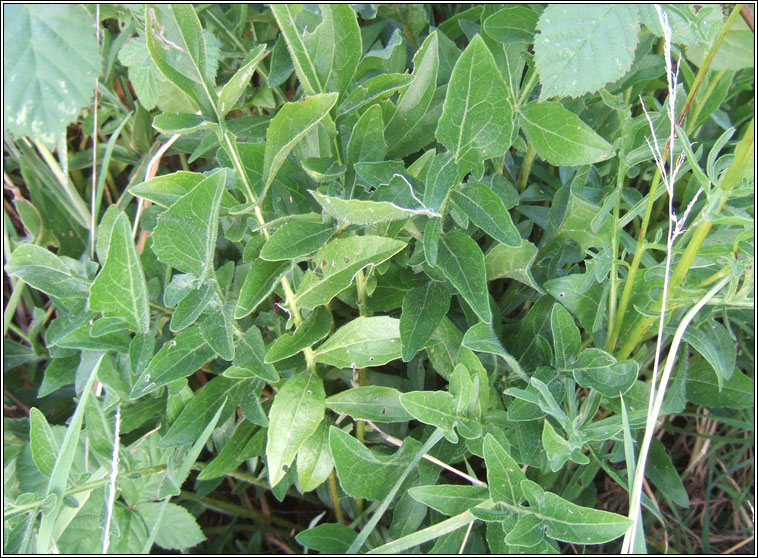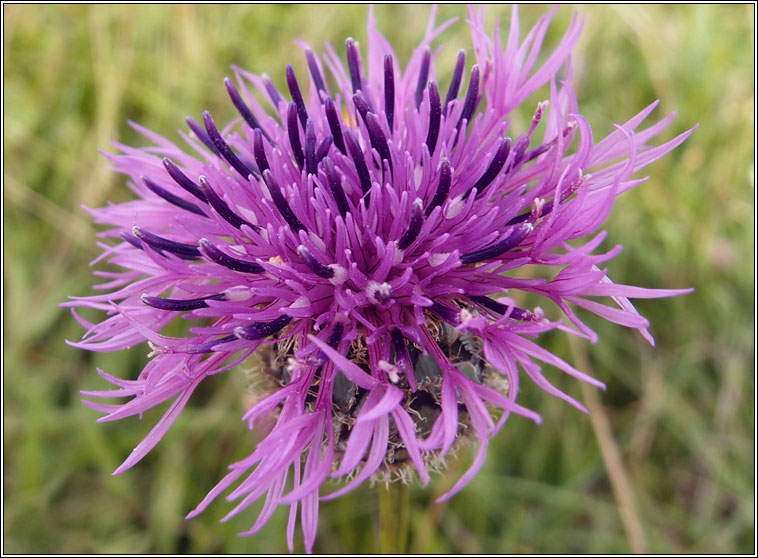 Greater Knapweed, Centaurea scabiosa
Badbury Rings, Dorset. July 2012