Family: Solanaceae
Solanum nigrum * Black Nightshade

Flowering time: July - September. Annual

Habitat: Common on nutrient-rich arable and waste ground.

A bushy plant, erect or spreading with black stems and stalked, pointed leaves that can be +/- lobed. The small white flowers with a central column of yellow stamens are followed by a round, green/black fruit. Height to 50cm. Poisonous.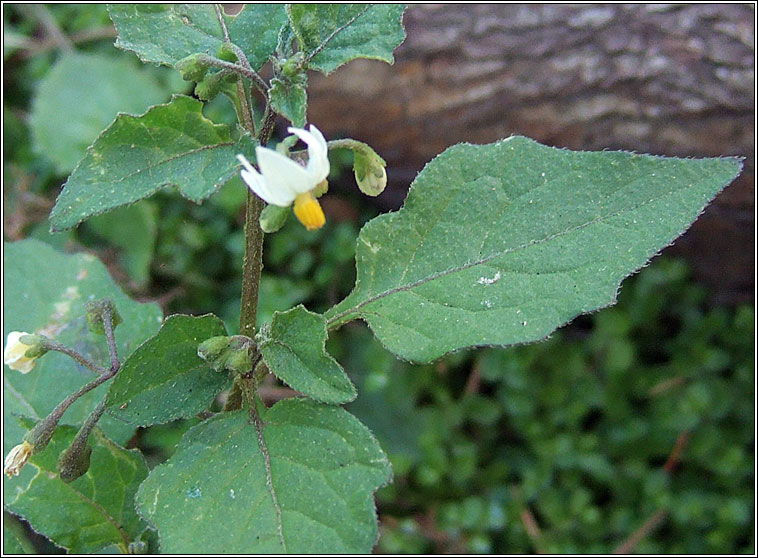 Black Nightshade, Solanum nigrum
Dorset. August 2007