Family: Chenopodiaceae
Chenopodium polyspermum * Many-seeded Goosefoot


Flowering time: July-October. Annual

Habitat: Arable and waste ground. Common on Channel Isles and Isles of Scilly, also found in southern half of England

Square, reddish stems with oval, mainly untoothed, undivided leaves. Loose inflorescences of very small greenish flowers. Plant usually not mealy.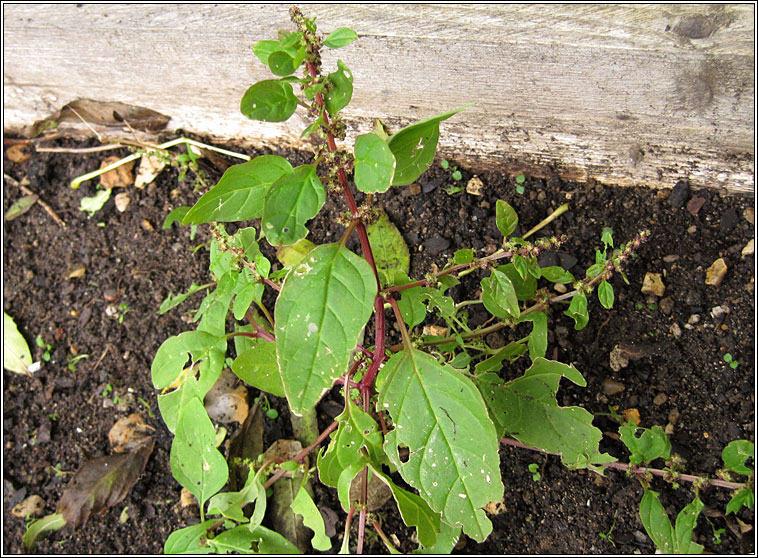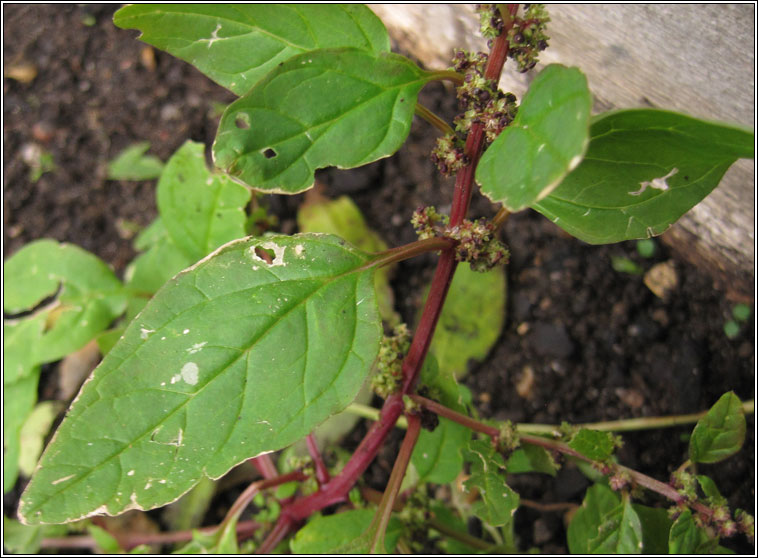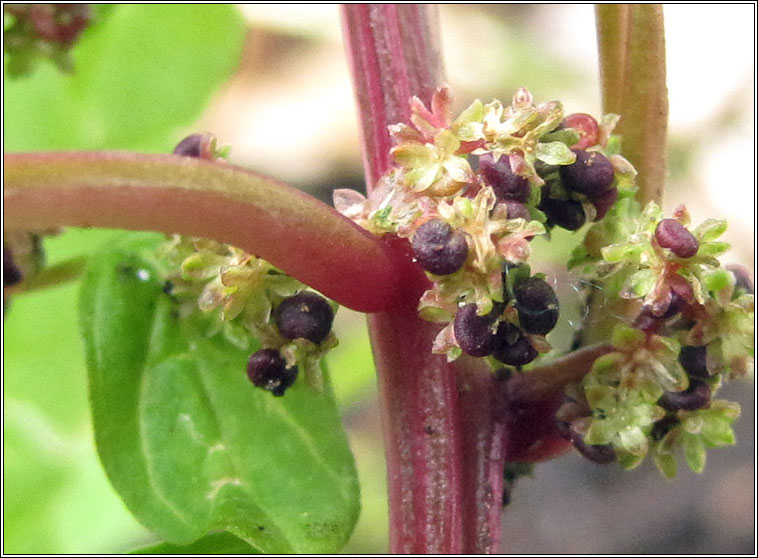 Many-seeded Goosefoot, Chenopodium polyspermum
Holton Lee, Dorset. October 2012