Family: Chenopodiaceae
Atriplex portulacoides * Sea Purslane


Flowering time: July-September. Perenial

Habitat: Coastal distribution on drier areas of sandy or muddy salt-marshes and at the edges of inter-tidal creeks and pools.

Small shrub with slender spikes of very small, greyish flowers with yellow stamens and 5 sepals. The paired bracteoles enclose triangular fruit.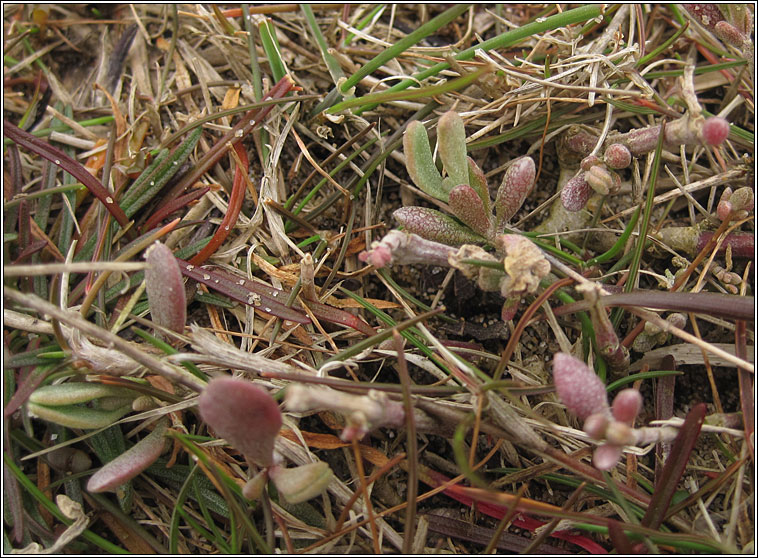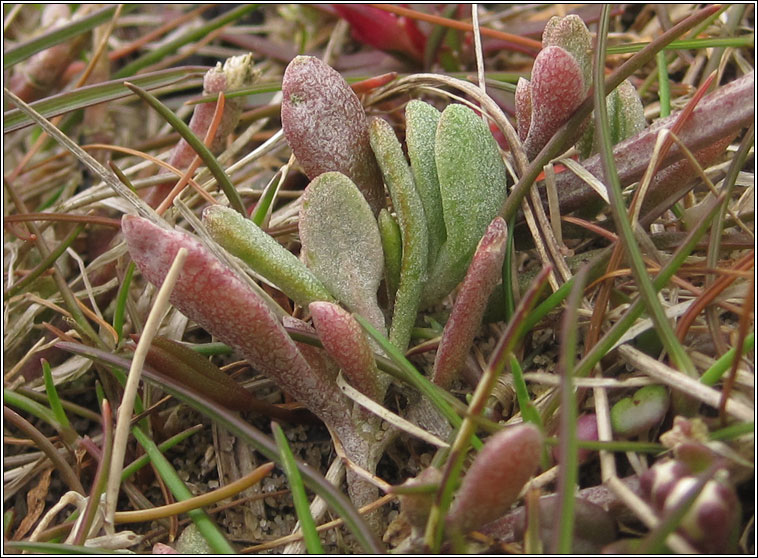 Sea Purslane, Atriplex portulacoides
Brands Bay, Dorset. April 2013