Family: Papaveraceae
Chelidonium majus * Greater Celandine


Flowering time: March-October. Perennial

Habitat: A garden escape found on waste ground, pathways and roadsides in England and Wales. Less frequent in Scotland and Ireland.

Clusters of small 4-petalled yellow flowers followed by a narrow fruiting capsule. The green-grey leaves are pinnately lobed. Whole plant contains a caustic orange latex which can cause skin and eye irritation. Height: 30-90cm.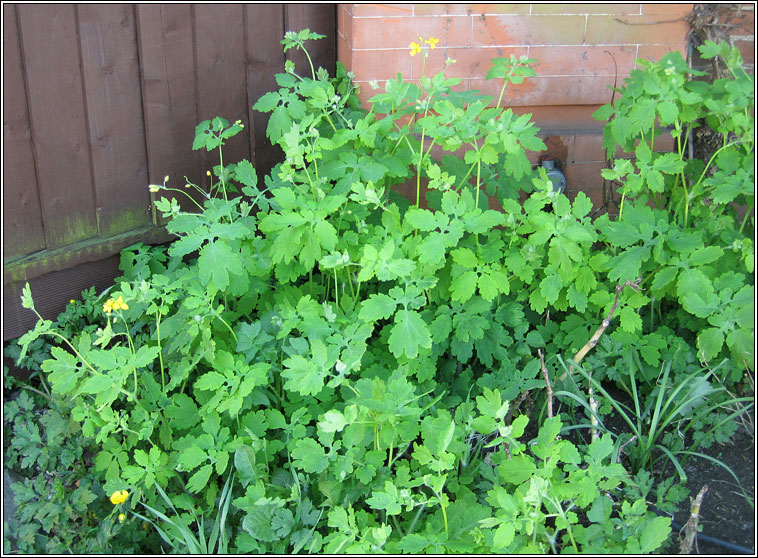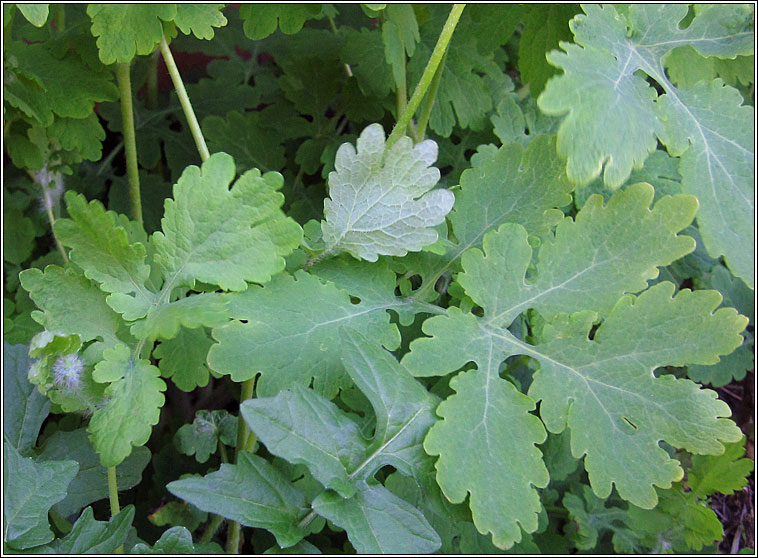 Greater Celandine, Chelidonium majus
Parkstone, Dorset. April 2013