Family: Apiaceae
Pastinaca sativa ssp. sylvestris * Wild Parsnip

Flowering time: July - August. Biennial

Habitat: Ssp.sylvestris is a native of dry calcareous soils.

A hairy, strong-smelling plant with hollow, furrowed stems and umbels of yellow flowers with unequal rays. The flattened seeds have winged edges. Pinnate leaves with toothed, lobed segments. Height 60-120cm. The sap can cause blisters due to increasing sensitivity to sunlight.

Similar: Cultivated Parsnip, Pastinaca sativa ssp.sativa can occur as a garden escape on waste ground and roadsides.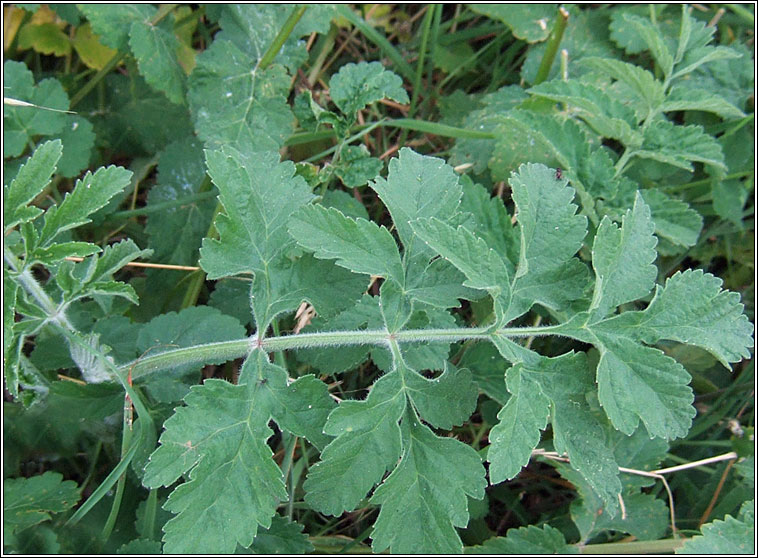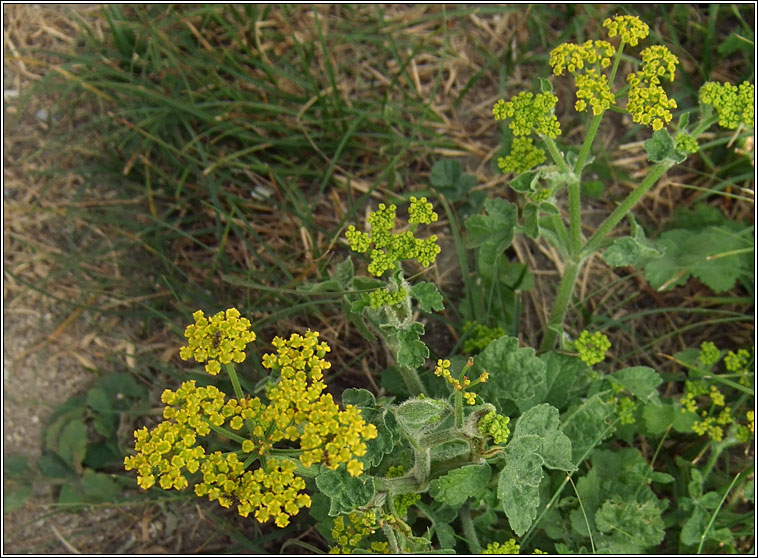 Wild Parsnip, Pastinaca sativa
Studland, Dorset. August 2007 and July 2012