Family: Papaveraceae
Glaucium flavum * Yellow Horned Poppy

Flowering time: June - September. Biennial / short-lived perennial

Habitat: Mainly coastal on cliffs, dunes and shingle beaches

The long-stalked yellow flowers are followed by very long, sickle-shaped, seed capsules. Fleshy grey-green basal leaves grow from an over-wintering basal rosette. Height 30-90cm. The plant contains a yellow latex and all parts of the plant are toxic, including the seeds.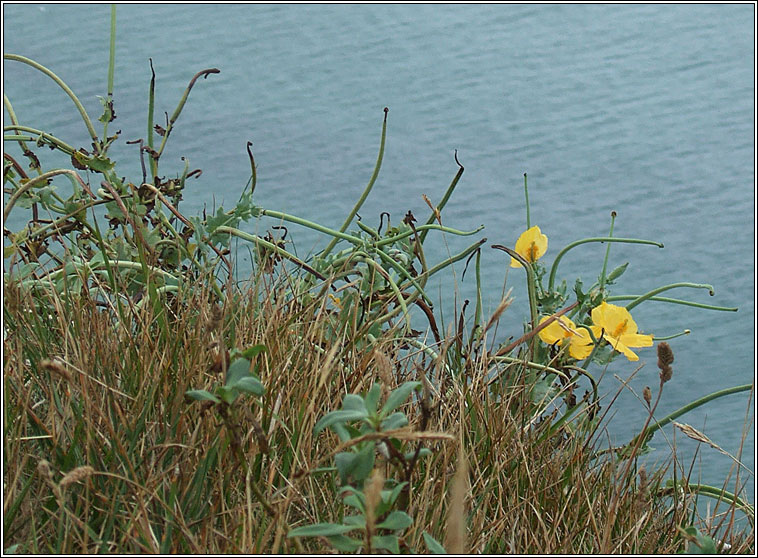 Yellow Horned Poppy, Glaucium flavum
Studland, Dorset. August 2007