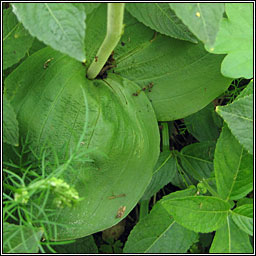 Family: Orchidaceae
Neottia ovata (Listera ovata) * Common Twayblade


Flowering time: May-July. Rhizomatous perennial

Habitat: Grassland, woodlands, dunes, limestone pavements, heathland and fens on calcareous to mildly acidic soils. Widespread.

Spike of many small, yellowish-green flowers with tiny bracts, the petals and sepals forming a loose hood. Stem is downy above, hairless below with only two leaves above ground level.