Family: Chenopodiaceae
Suaeda vera * Shrubby Sea-blite

Flowering time: July - October. Evergreen shrub.

Habitat: Very local, on coastal shingle above the HW mark in Dorset, East Anglia and South Lincolnshire. Nationally Scarce

A small, twiggy shrub densely covered with cylindrical evergreen leaves, rounded at base and tip. Groups of 1-3 tiny flowers with three stigmas. Height 50-120cm

Larvae of the Nationally Scarce micro moth Scrobipalpa suaedella feed on its leaves and flowers.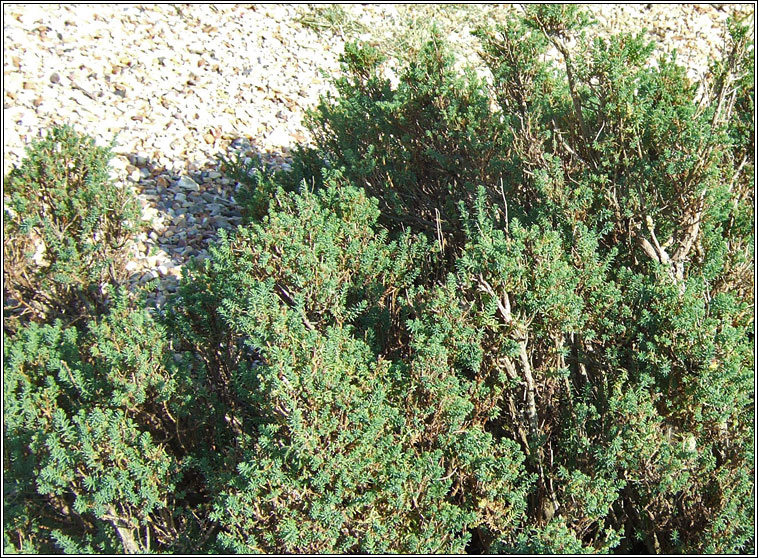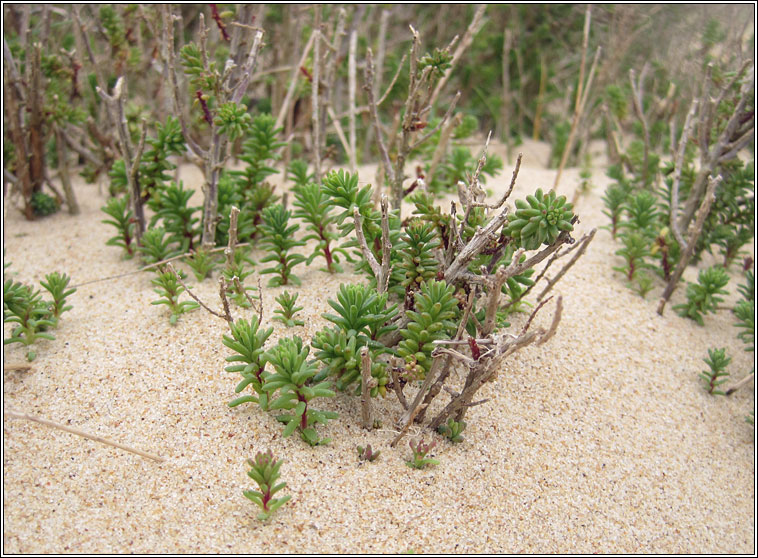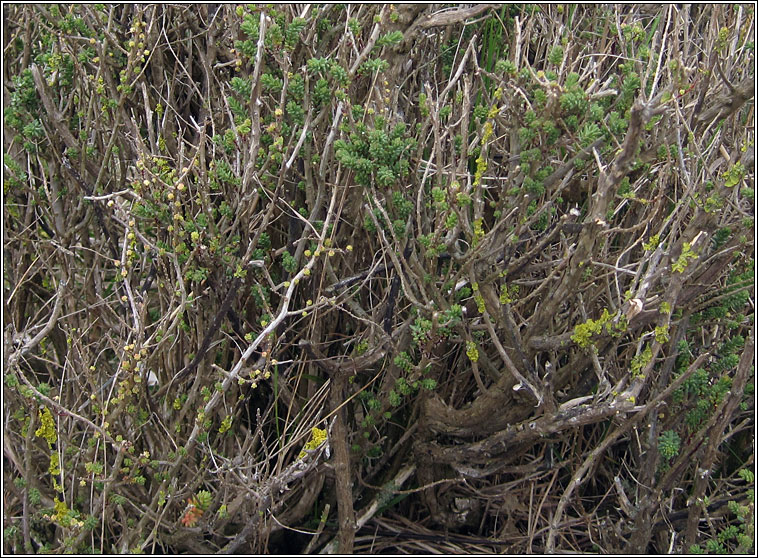 Shrubby Sea-blite, Suaeda vera
Brands Bay, Studland, Dorset. September 2007 and April 2013