Family: Hypericaceae
Hypericum humifusum * Trailing St John's-wort


Flowering time: June-September. Perennial

Habitat: Open ground on acidic heaths, tracks and paths and in woodland clearings. Sometimes found on semi-acidic heavy clay.

Red-tinged flower buds followed by small yellow flowers with unequal sepals and slightly longer petals. Oval leaves are opposite with translucent glands and small black glands on the leaf edges. A hairless plant with many prostrate or trailing stems.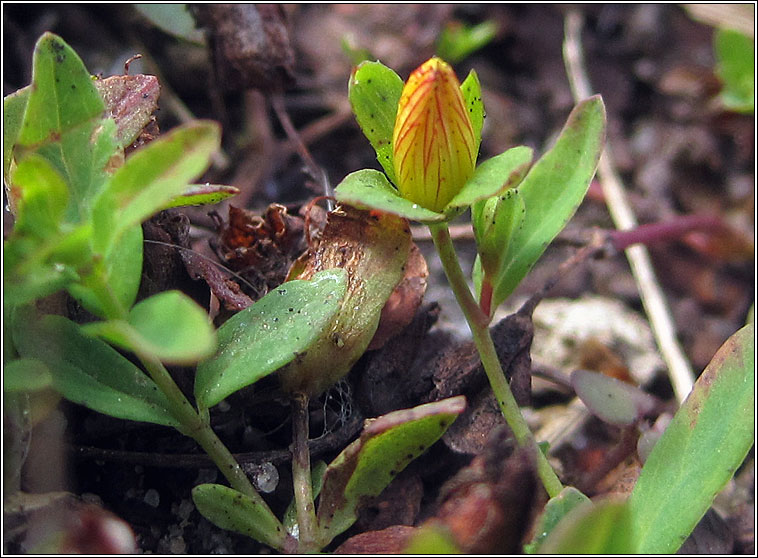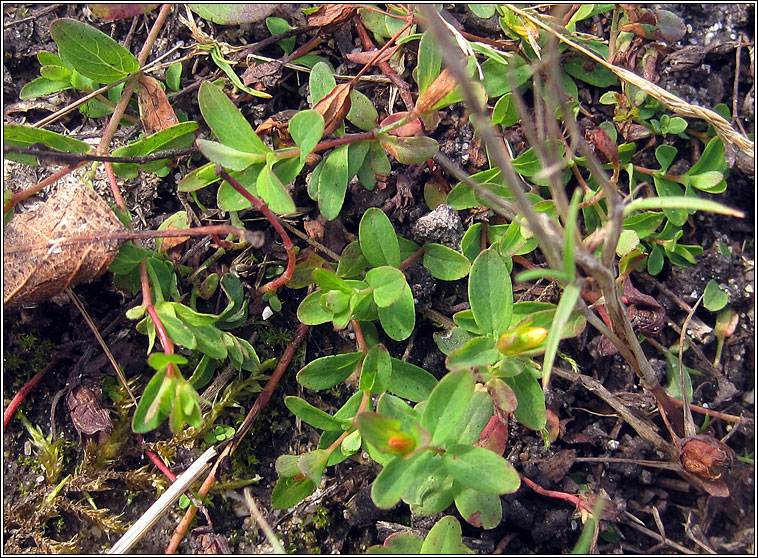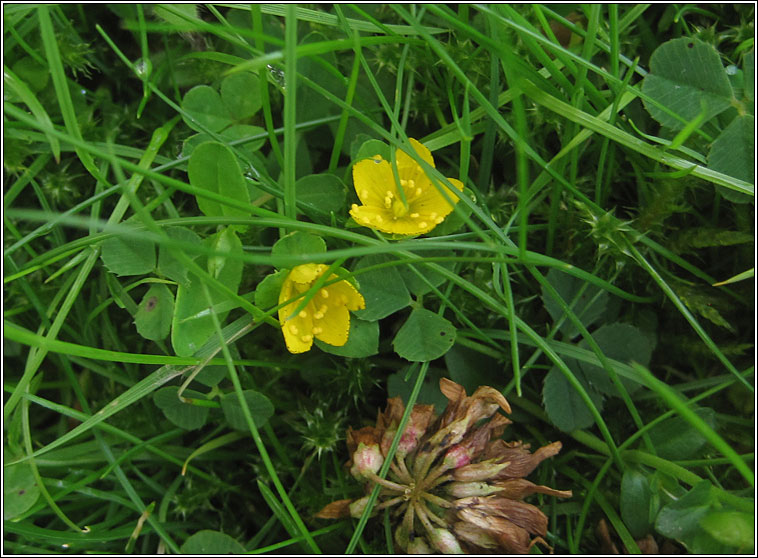 Trailing St John's-wort, Hypericum humifusum
Corfe Hills, Dorset. September 2015