Family: Apiaceae
Pimpinella saxifraga * Burnet-saxifrage


Flowering time: June-September. Perennial

Habitat: Can be very common on dry calcareous grasslands

Umbels of small white flowers, 5-petalled with very short styles followed by slightly ridged oval fruit. Basal leaves once-pinnate with toothed oval leaflets, stem leaves twice pinnate with very narrow leaflets. Bracts and bracteoles are absent. Height 30-100cm.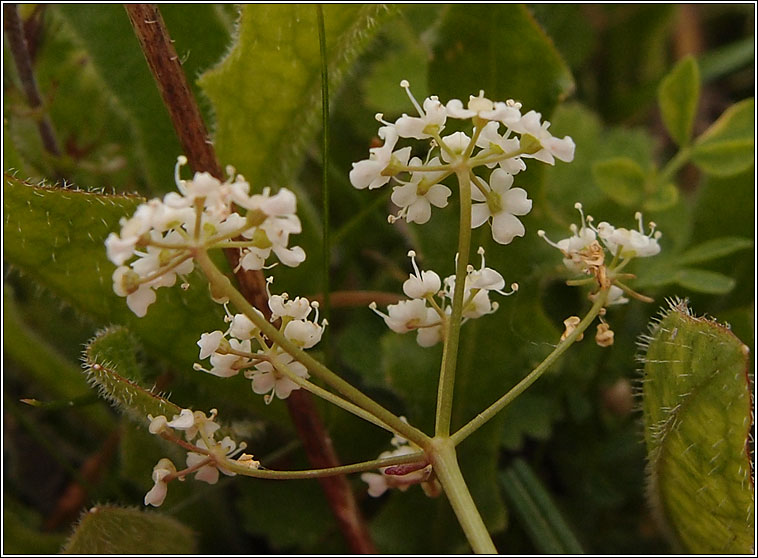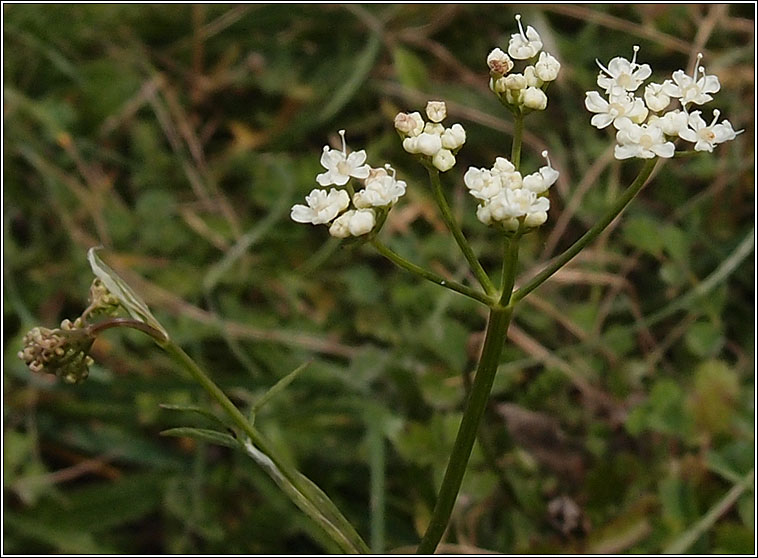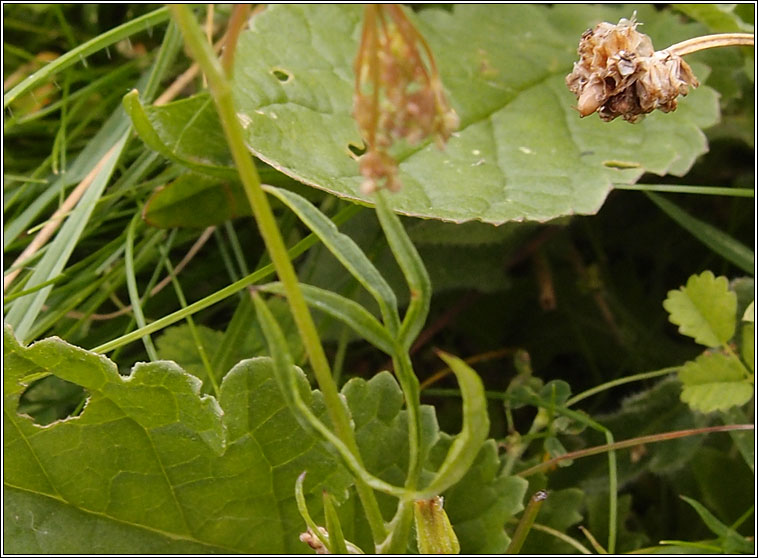 Burnet-saxifrage, Pimpinella saxifraga
Badbury Rings, Dorset. August 2012