Family: Iridaceae
Iris foetidissima * Stinking Iris / Roast-beef Plant

Flowering time: May - July. Evergreen perennial

Habitat: Woodlands and hedgerows on calcareous soils. Common in the southern half of England, scattered distribution further north and in Ireland.

Unbearded, violet flowers with purple veins and yellowish-brown centres are followed by fleshy fruit capsules with red seeds. Evergreen clumps of dark-green, sword-shaped leaves with an unpleasant, foetid smell when crushed.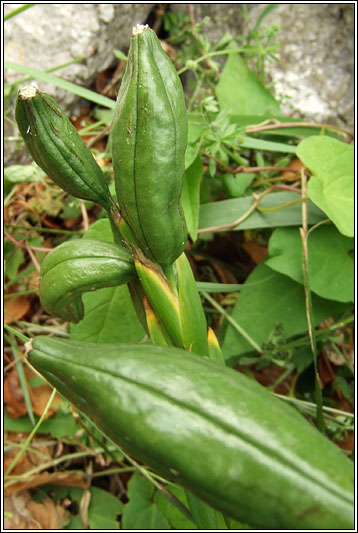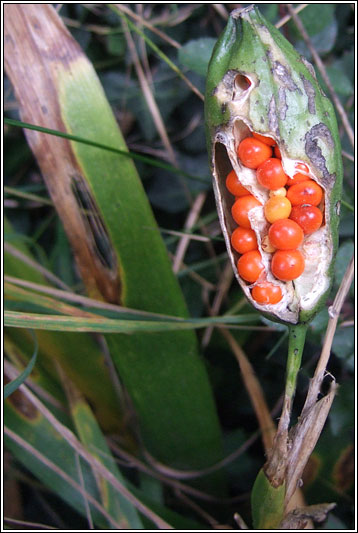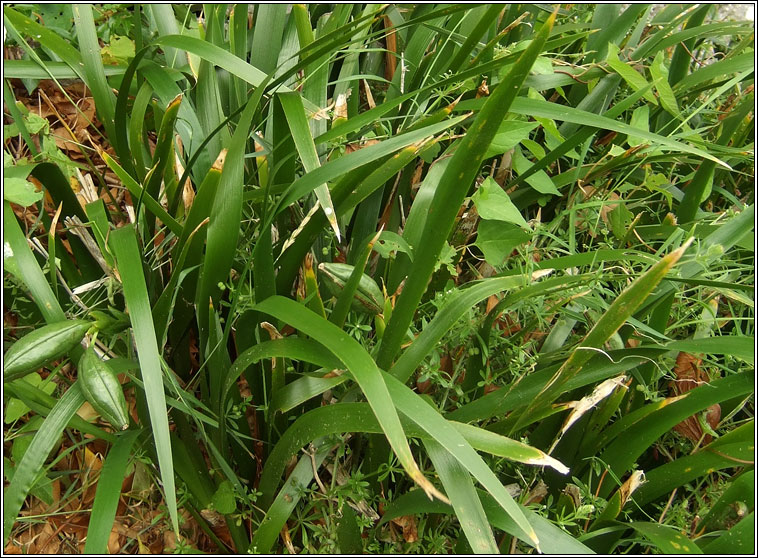 Stinking Iris, Iris foetidissima
Studland, Dorset. August 2007