Family: Asteraceae
Glebionis segetum (Chrysanthemum segetum) * Corn Marigold

Flowering time: June - October. Annual

Habitat: Prefers dry, sandy soils on roadsides, arable and waste ground. Decreasing as an arable weed but often found sown with grass seed on road banks and in wildflower mixes.

Long-stalked golden-yellow flowers on an erect or sprawling plant. Hairless leaves are toothed, +/- fleshy, greyish-green with smaller stem-leaves.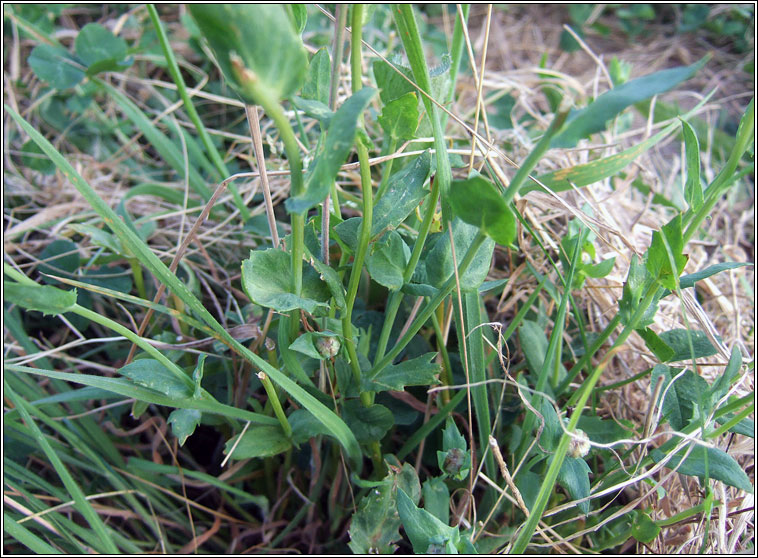 Corn Marigold, Chrysanthemum segetum / Glebionis segetum
Studland, Dorset. August 2007