Family: Fumariaceae
Pseudofumaria lutea (Corydalis lutea) * Yellow Corydalis

Flowering time: May-August. Perennial

Habitat: Can be very common in England and Wales on walls, waste ground and in pavement cracks. Introduced.

The bright yellow flowers are 12-18mm long. Strong-growing plant, the leaves and stems without tendrils.

Similar: Climbing Corydalis, Ceratocapnos claviculata. Creamy flowers, leaves with tendrils.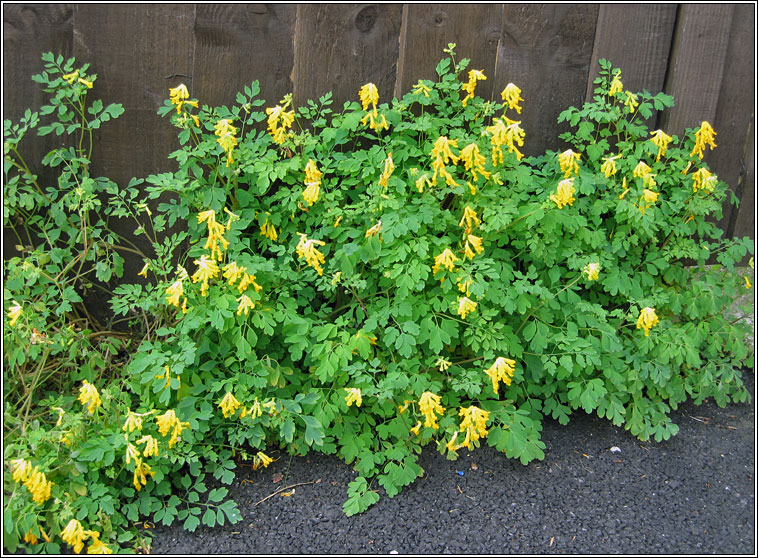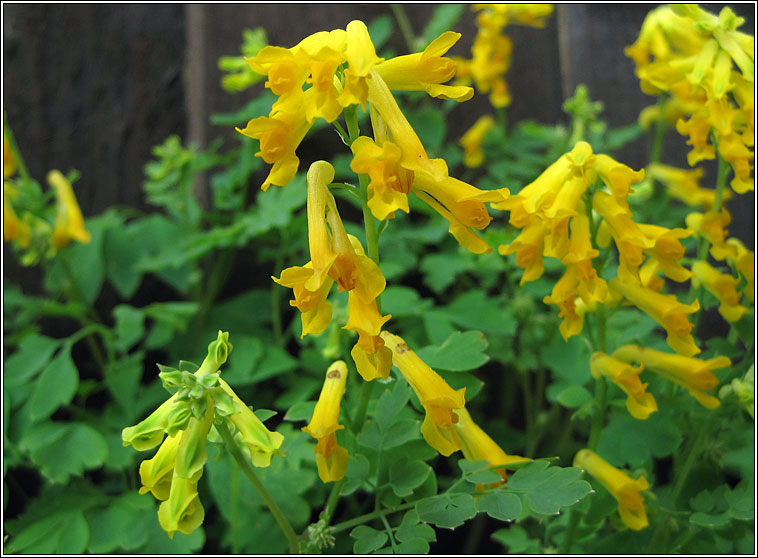 Yellow Corydalis, Pseudofumaria lutea
Westbourne, Dorset. June 2012