Family: Lamiaceae
Lycopus europaeus * Gipsywort

Flowering time: July-September. Perennial.

Habitat: Can be common in wet or damp ground; stream and river banks, fens, marshes, wet woodland and damp roadsides.

Small whitish-pink flowers growing in whorls at the base of the upper leaves. The bell-shaped calyx is hairy and spine-toothed. The deeply pinnate-lobed leaves with pointed tips are usually stalked and slightly hairy.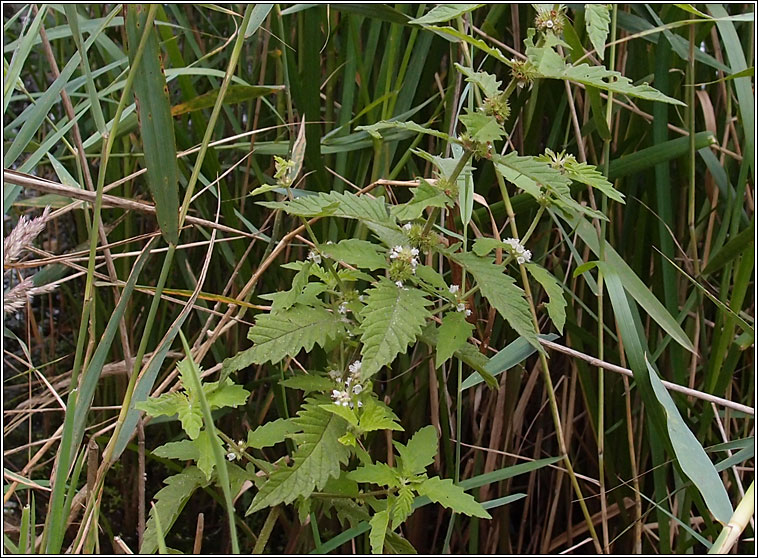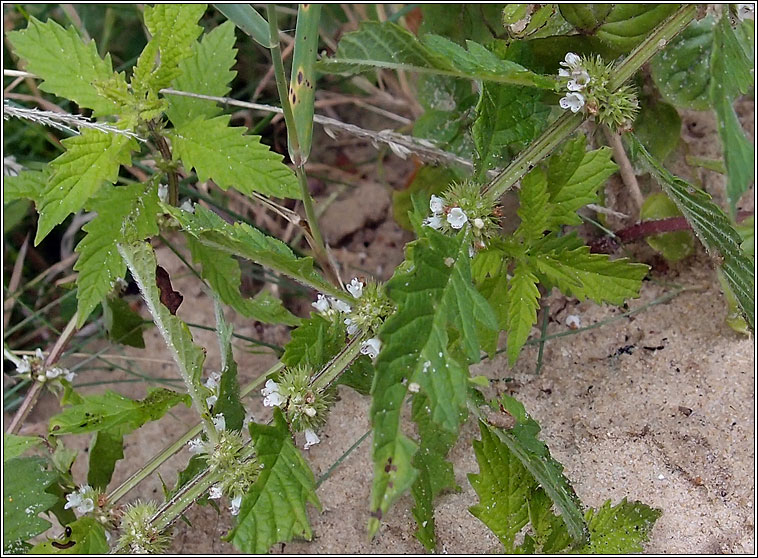 Gipsywort, Lycopus europaeus
Studland, Dorset. September 2012