Family: Scrophulariaceae
Veronica hederifolia * Ivy-leaved Speedwell


Flowering time: April-June. Annual.

Habitat: Waste ground, woods, hedgerows, gardens and arable land

Small pale lilac-blue flowers in leaf axils followed by hairy fruit capsules with 2-4 seeds. The stalked, hairy leaves are ivy-shaped and pinnately lobed.

Two sub-species are recognised: V. hederifolia ssp. hederifolia with blue anthers and ssp. lucorum with white or paler-blue flowers and pale anthers.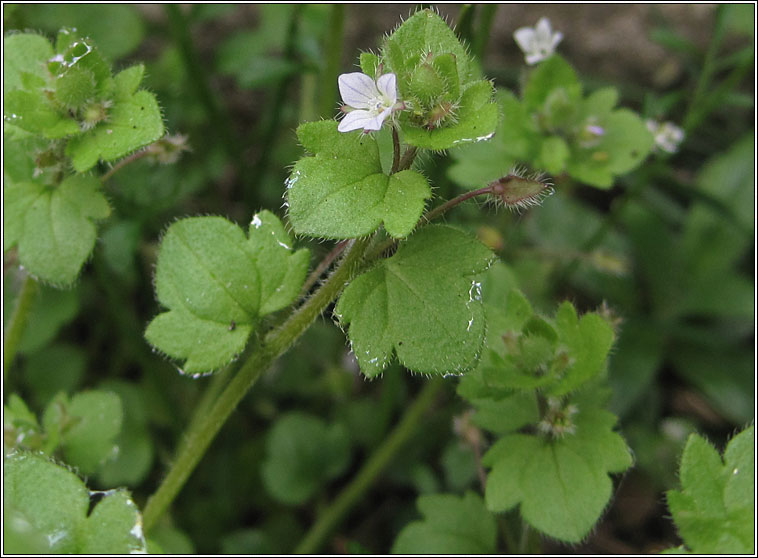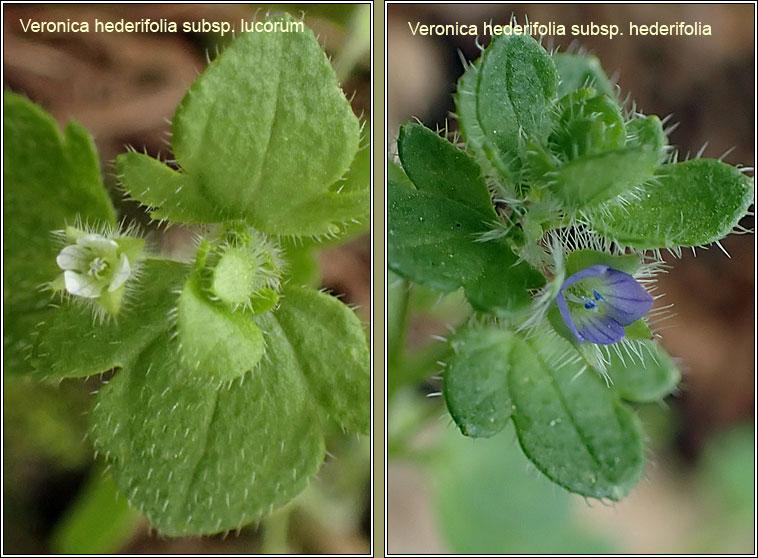 Ivy-leaved Speedwell, Veronica hederifolia
Wareham, Dorset. April 2013