Family: Chenopodiaceae
Suaeda maritima * Annual Seablite


Flowering time: July-September. Annual

Habitat: Coastal, found on salt-marshes, mud-flats, sand and shingle

A very variable erect or sprawling plant, the tiny green flowers with 2 stigmas at the base of upper leaves. The fleshy green leaves are linear, flushing purple then red.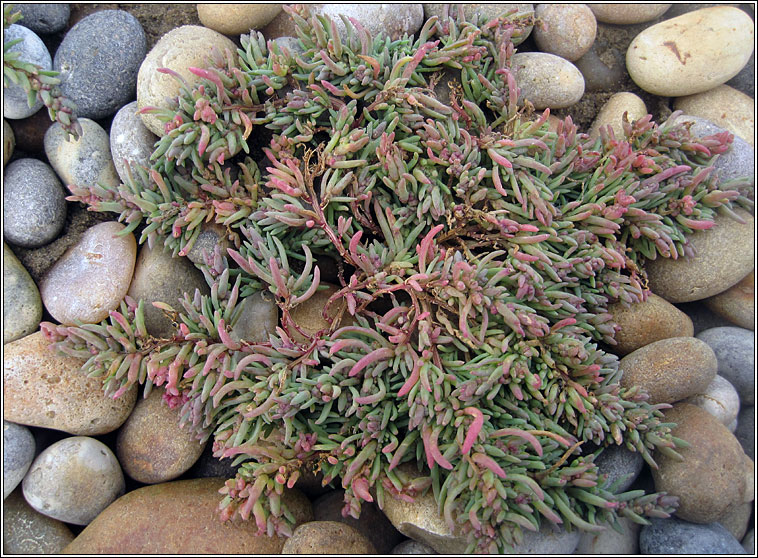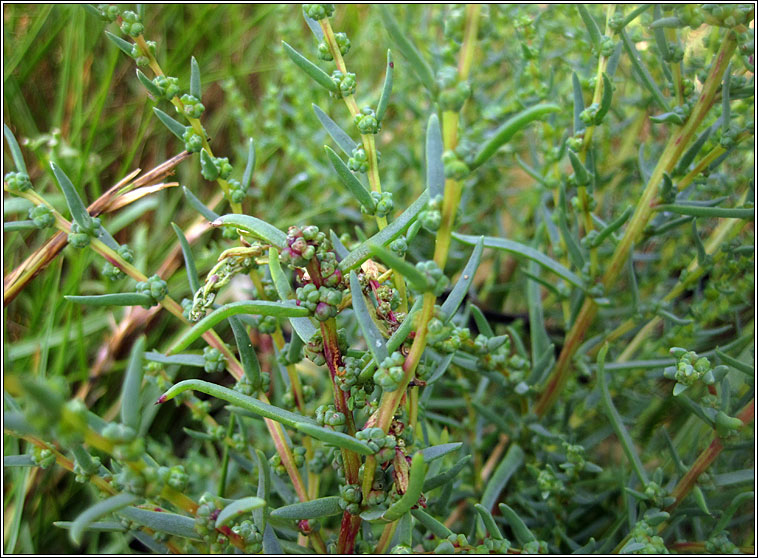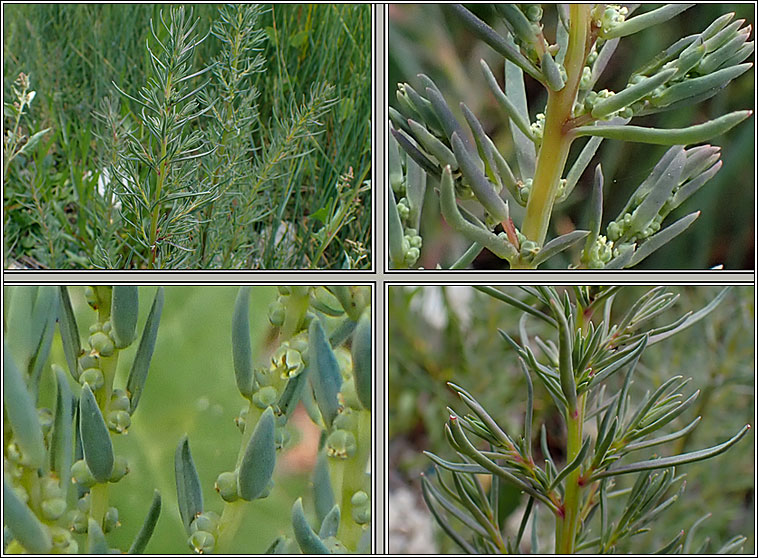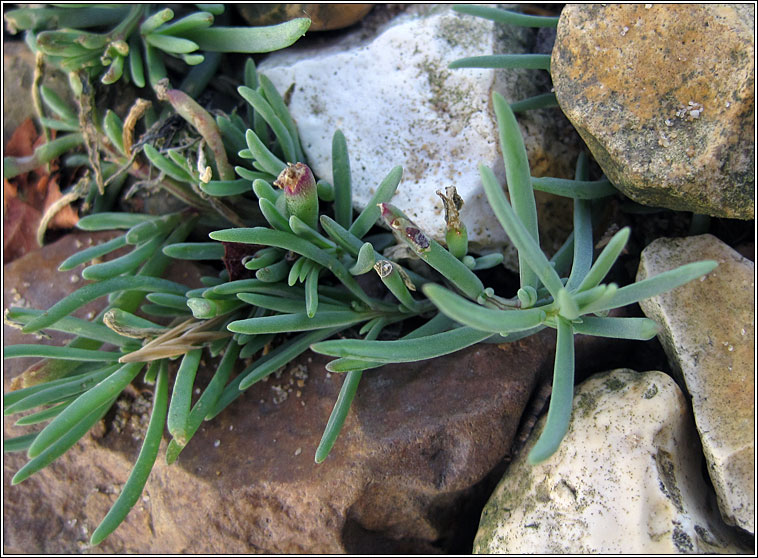 Annual Seablite, Suaeda maritima
Portland and Poole Harbour, Dorset. September 2013, July 2020