Family: Fabaceae
Hippocrepis comosa * Horse-shoe Vetch

Flowering time: April - July. Perennial

Habitat: Species-rich short calcareous grasslands and cliffs. Most frequent in the south of England, rare in Wales, absent from Scotland and Ireland.

Flowerheads with whorls of 5-8 clear yellow flowers followed by sinuous seedpods which break into horseshoe-shaped segments. Pinnate leaves have 4-5 pairs of side leaflets, terminal leaflet, 2 stipules but no tendrils. Height 5-20cm. The only food plant for caterpillars of Adonis Blue

Similar: Common Bird's-foot-trefoil, Lotus corniculatus.
Very similar flowers but the leaves have only 3 leaflets and 2 stipules.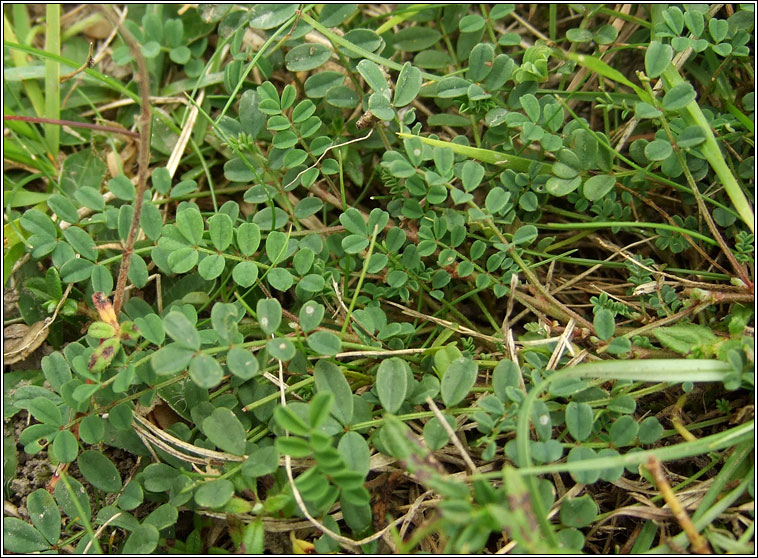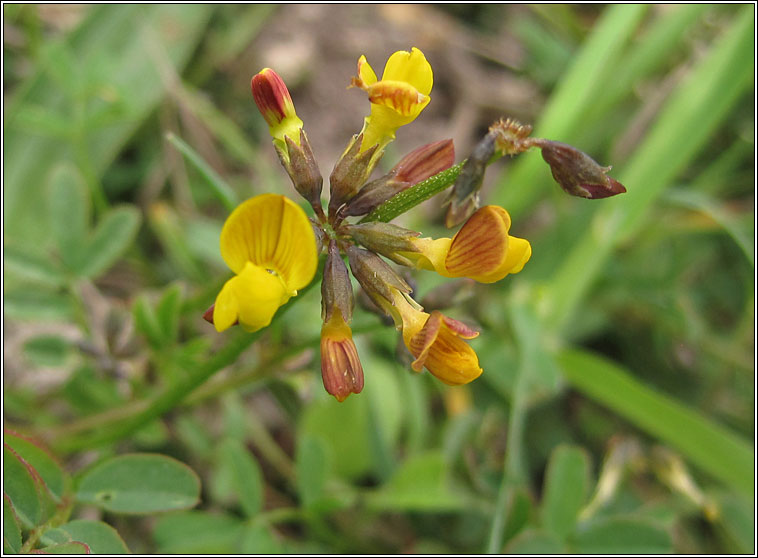 Horse-shoe Vetch, Hippocrepis comosa and Adonis Blue, Lysandra bellargus
The Purbecks, Dorset. August 2008