Acari: Eriophyoidea - gall mite
Eriophyes pyri
Pearleaf Blister Mite

Photographs on Pyrus communis (Pear)

Hosts:
Pyrus spp.

Smooth pustules on leaf blades formed of spongy parenchyma. The gall mites hibernate in the leaf buds.

The new gall book by Roskam says the mite gall on Sorbus aucuparia (Rowan) is Eriopyes sorbi and that E. pyri only occurs on Pyrus (Pear).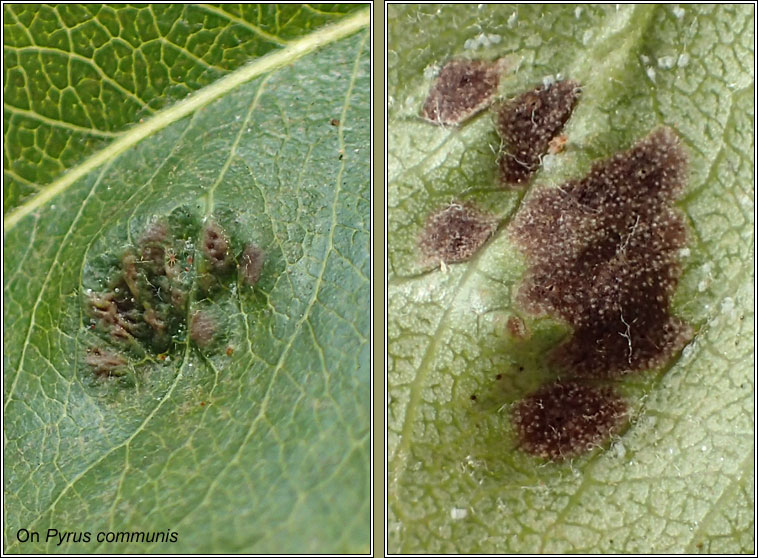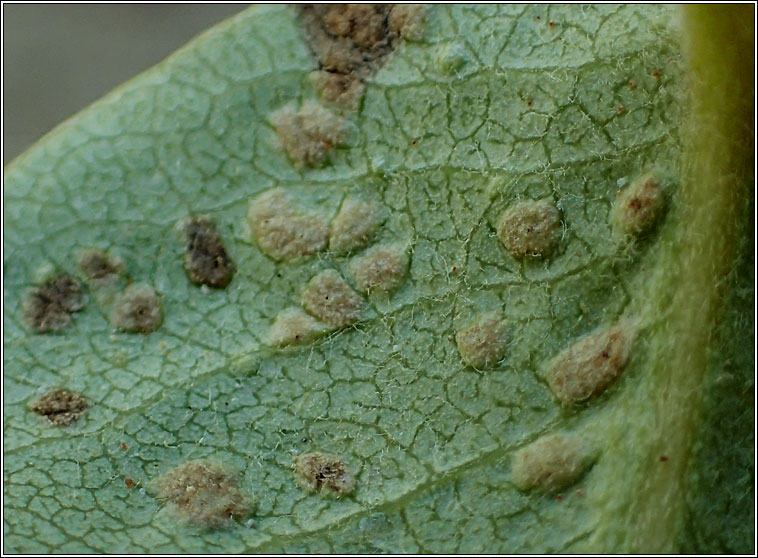 Eriophyes pyri
Branksome, Dorset. July 2018