Hymenoptera: Cynipidae - gall wasp
Andricus quercuscalicis
Knopper Gall
Photographs: Agamic generation (Knopper Gall) on Quercus, Oak
Sexual generation on Quercus cerris, Turkey Oak

Hosts:
Agamic generation on Quercus petraea, robur
Sexual generation on Quercus cerris
First recorded in Britain in the 1950s (Devon), recorded in Scotland 1995

Agamic - gall initially develops inside the cupula, the acorn stunted, aborted. Large chamber with thin-walled gall and single larva. Additional smaller chambers are caused by parasitoid wasps or iniquilines

Sexual - very small conical galls on male catkins.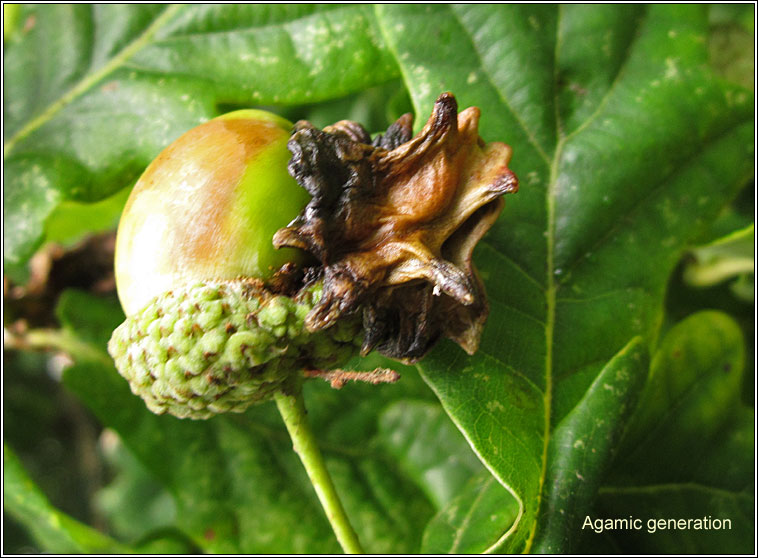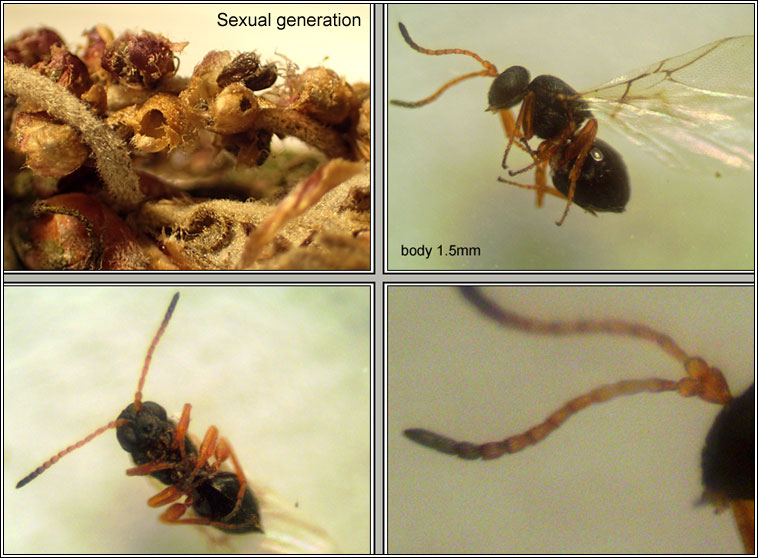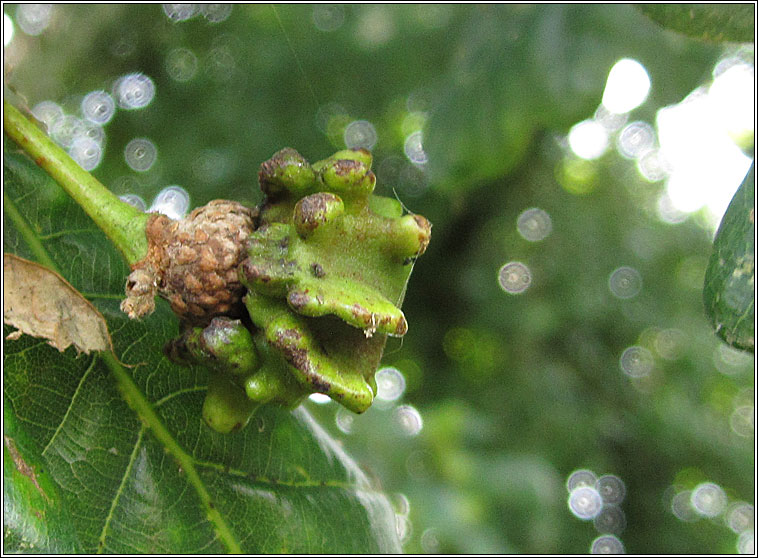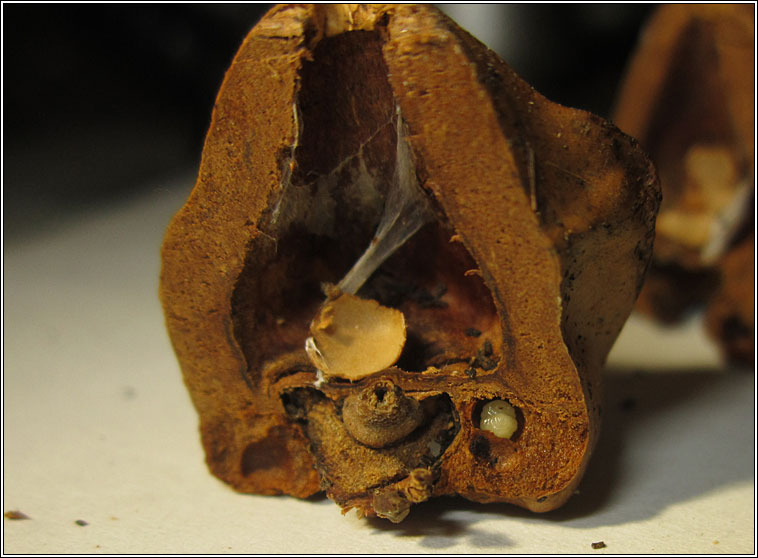 Andricus quercuscalicis, Knopper Gall
Lytchett Minster, Kingston Lacy, Randalls Hill, Dorset. August and December 2017, March 2018. Sexual galls Upton, May 2018