Hymenoptera: Apidae - True bees, bumblebees and cuckoo bees

Bombus hortorum
Garden Bumblebee

Occurs throughout Britain and Ireland in a wide range of rural and urban habitats but less frequent than B. ruderatus in exposed upland areas.
Nests underground using an old mammal tunnel as a starting point

Eusocial. Queens emerge from March to June, workers are present from late April onwards, males and new females from July to October

Mainly collects pollen from Fabaceae, Lamiaceae and Scrophulariaceae.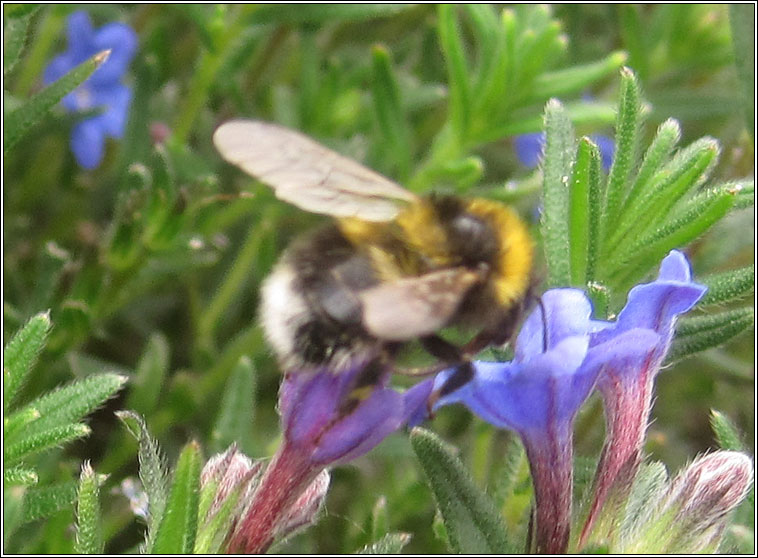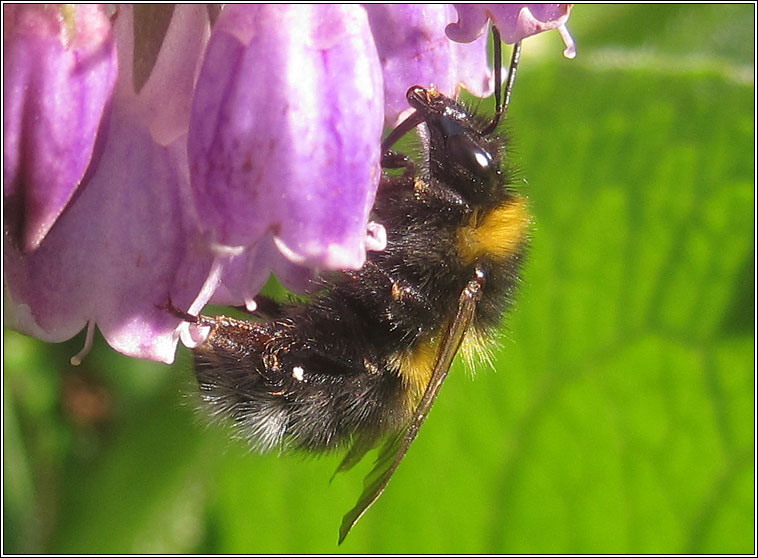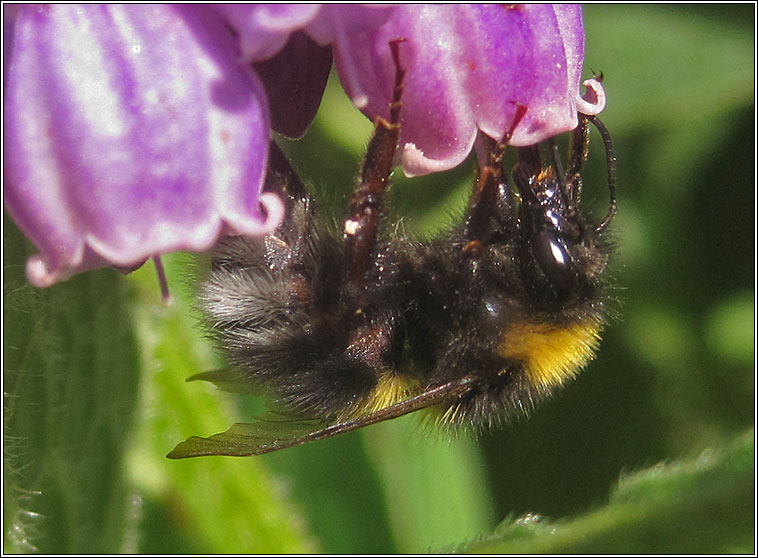 Garden Bumblebee, Bombus hortorum
Kingston Lacy and Broadstone, Dorset. May 2017, June 2016