Teloschistaceae
Caloplaca flavovirescens

Growth type crustose. Chemical results: K+ crimson

Usually on calcareous rocks and man-made substrates, also found on coastal and acidic rocks affected by more basic downwash. Rare on saltmarsh timbers.

Areolate greenish-yellow or orange thallus surrounded by pale prothallus. Abundant orange-brown apothecia with paler margins. Hymenium without oil droplets, spores 15-20 x 5-10 Ám with a wide septum
Sometimes parasitised by Verrucaria latericola

Similar: Caloplaca crenulatella is smaller, spores have narrow septum. Caloplaca flavorubescens. Hymenium with oil droplets. Rare, corticolous.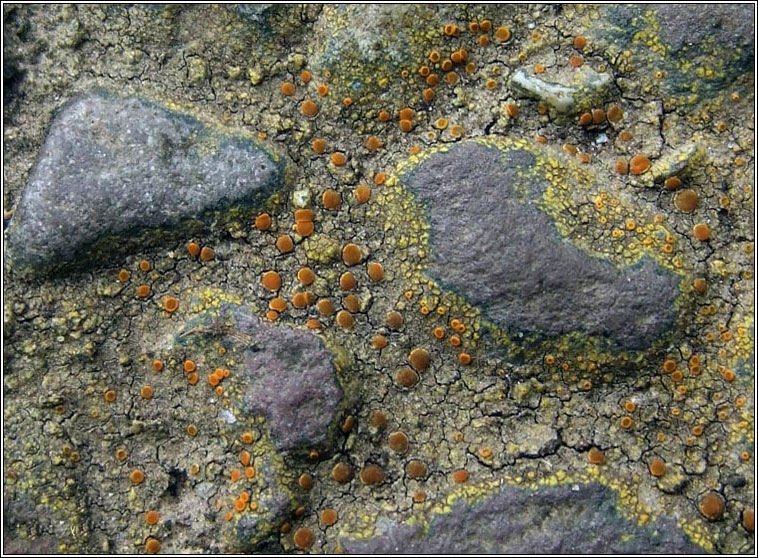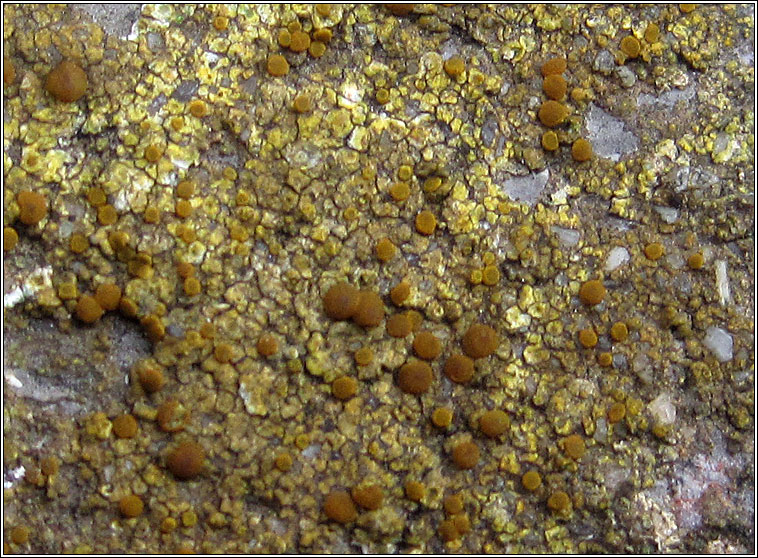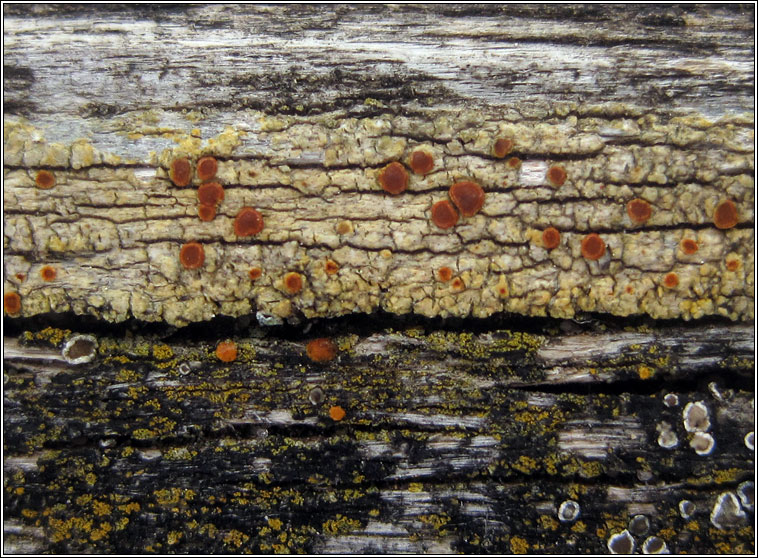 Caloplaca flavovirescens
Dorset. January 2013, February 2017. On wood, Studland Heath, June 2015