Incertae sedis
Wadeana dendrographa

Growth type crustose
Chemical results negative

Rare on rough-barked, nutrient-rich deciduous trees in the south of England and western Scotland.
BLS conservation evaluation: NT NS P Eng Sc Wa IR. NIEC indicator species

Immersed thallus with large lirellae (to 3mm +) with rounded ends and persistent glossy margins. Asci 78-85 x 12-19 Ám, 100-200 spored.

Similar: Opegrapha varia has pycnidia and lirellae with matt margins. Lirellae of the fungus Hysterium angustatum have blunt ends.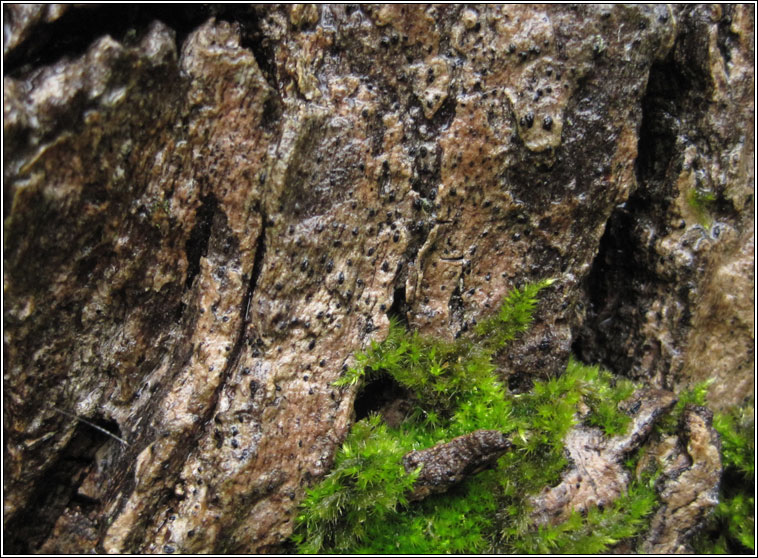 Wadeana dendrographa
Wessex Lichen Group meeting, New Forest, Hants. December 2012