Teloschistaceae
Caloplaca holocarpa agg.

Growth type crustose
Chemical results: Apothecia K+ crimson

Pioneer species usually on siliceous rocks and stones. Prefers suuny, nutrient-rich habitats.

Variable. Inconspicuous to blackish thallus with crowded yellow to orange convex discs, concolous margins becoming excluded with age.

Part of an aggregate of similar species including Caloplaca oasis on calcareous substrates and C. pyracea on bark.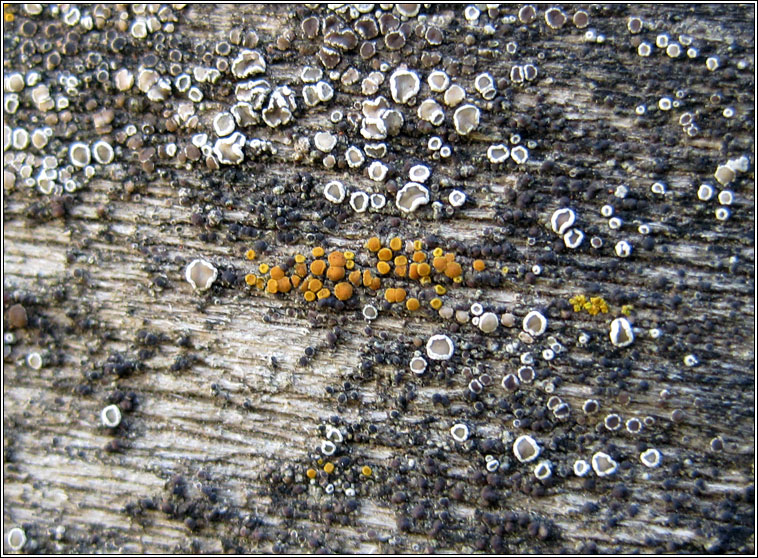 Caloplaca holocarpa agg
On wooden bench. March 2012