Teloschistaceae
Xanthoria aureola (X. ectaneoides)

Growth type foliose
Chemical results: K+ crimson

Usually coastal in 'orange' and 'grey' zones and on nutrient-rich siliceous walls and buildings near coast. Scattered records from exposed upland calcareous rocks.

Lobes are narrower than those of Xanthoria parietina, strap-like, adpressed and not or only slightly overlapping. Apothecia are usually absent but sometimes present and occasionally numerous.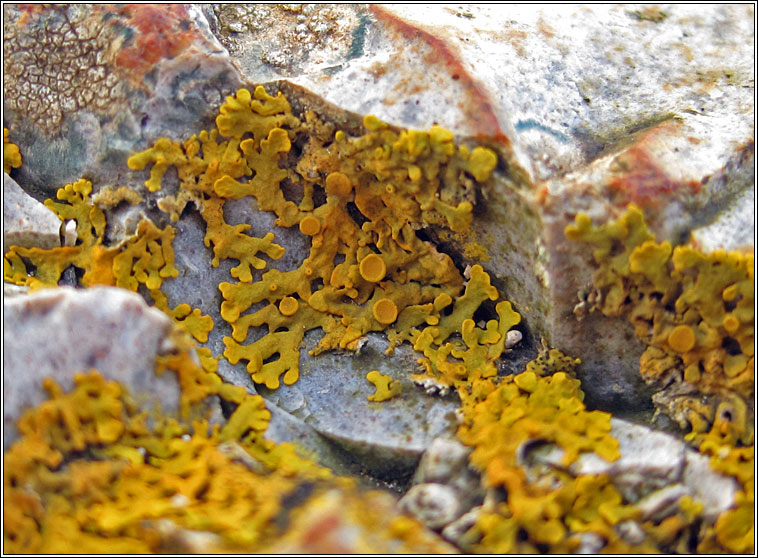 Xanthoria aureola
Dancing Ledge, Dorset. February 2013