Incertae sedis
Mycoglaena myricae

Growth type crustose
Chemical results negative

Can be locally common on woody stems of Bog-myrtle, Myrica gale. Less frequent on Alder and Birch.
BLS conservation evaluation: LC NS

Immersed thallus, the black perithecia +/- ellipsoid and surrounded by a whitish border. Spores 3-septate, middle cell usually largest.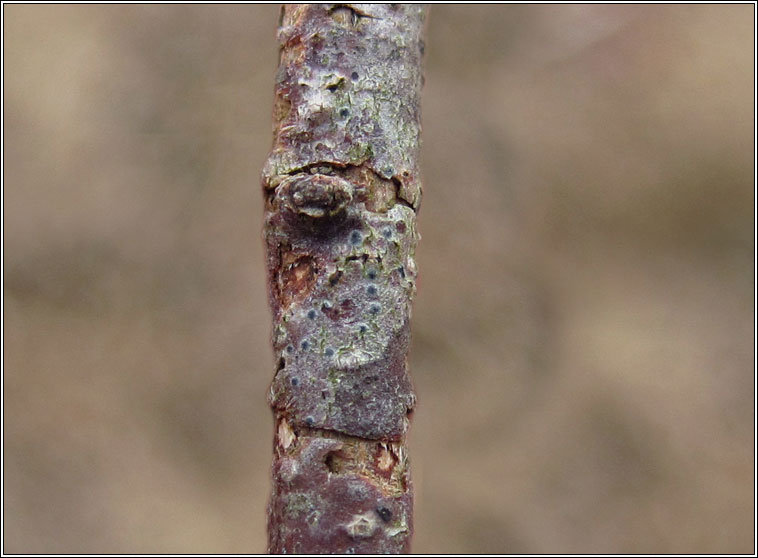 Mycoglaena myricae
On Bog Myrtle. Holton Lee, Dorset. March 2013