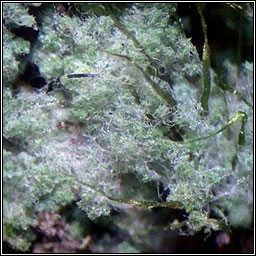 Incertae sedis
Botryolepraria lesdainii

Growth type crustose
Chemical reactions negative

Widespread on shaded calcareous rocks and walls, limestone and mortar where there is protection from direct rainfall.

Diffuse, spongy, apple-green or blue-green thallus without isidia or soredia. Abundant free hyphae forming network with frequent septa, clusters of photobiont cells at ends of hyphal branches.