Parmeliaceae
Parmelia ernstiae

Growth type crustose
Chemical results: Medulla K+ orange turning red, C-, P+ orange, UV-

BLS conservation evaluation: NE ?

Very similar to Parmelia saxatilis but the lobes are pruinose and pseudocyphallae are usually absent. The conical isidia frequently develop into small folioles (phyllidia).

Not universally recognised as a valid species.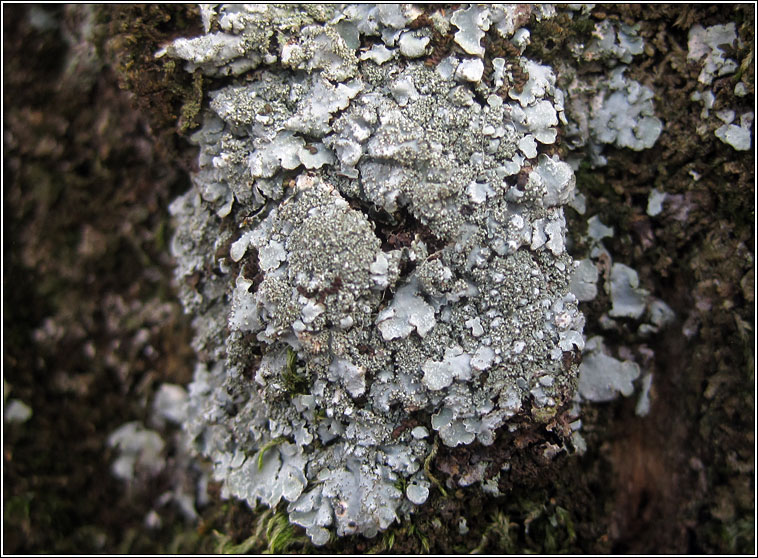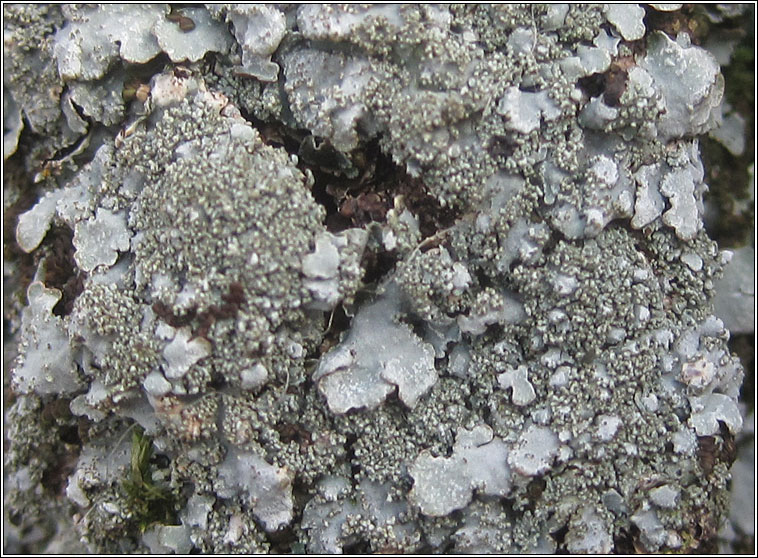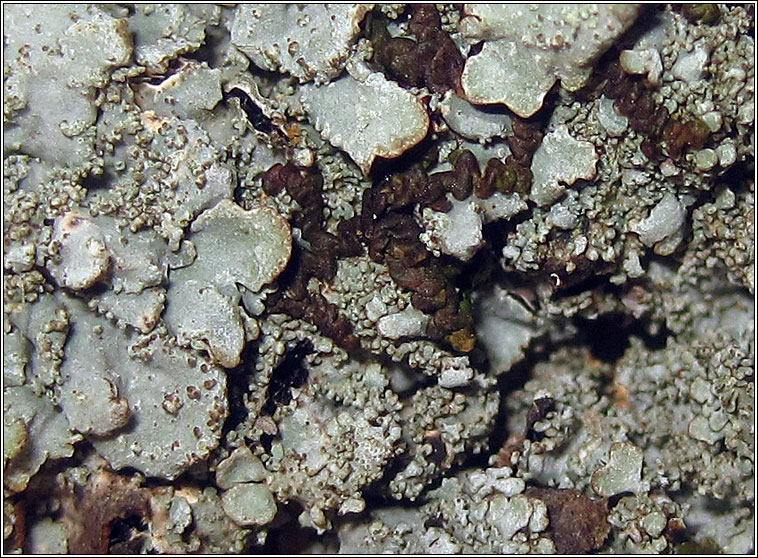 Parmelia ernstiae
Badbury Rings, Dorset. March 2016