Parmeliaceae
Punctelia reddenda

Growth type foliose
Chemical results: Medulla C-. Under-surface black with brownish margins

BLS conservation evaluation: LC L



Similar: P. borreri. Lobes dark beneath. Medulla, soralia: C+ pinkish-red
P. subrudecta. Lobes pale beneath. Cortex K+ yellow, medulla and soredia C+ carmine-red
P. jeckeri. Under +/- tan. Lobe tips brown-grey, pruinose. C+ red.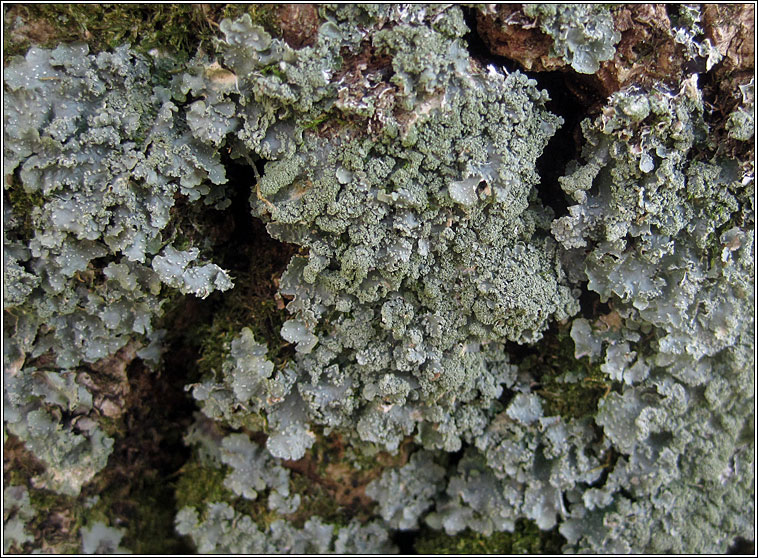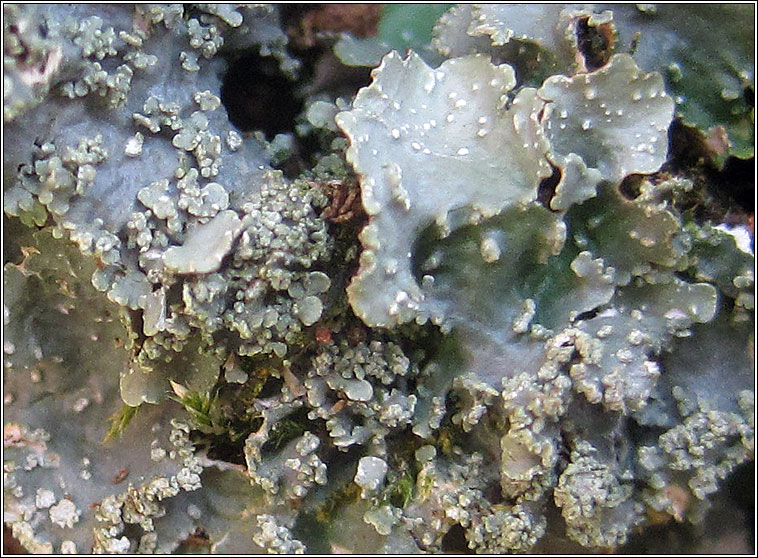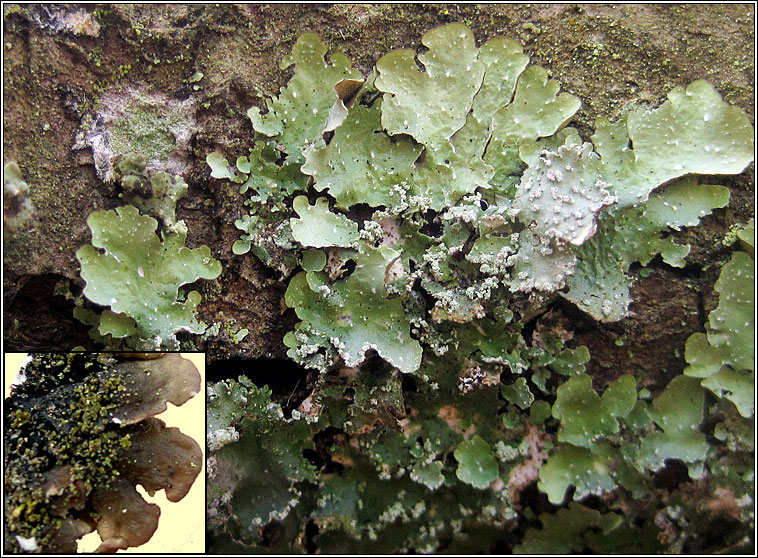 Punctelia reddenda
Badbury Rings and Pamphill, Dorset. March 2016, January 2017