Physciaceae
Physconia grisea

Growth type foliose
Chemical results: Medulla K-

Occurs on nutrient-rich (and often dusty) rocks, cement and trees.

Pale grey or brownish thallus, greener when wet, usually coarsely pruinose with fan-shaped, overlapping lobes. Granular soralia may spread to cover the thallus centre. Lower surface is whitish with pale, simple rhizines (the only Physconia species with pale rhizines). Apothecia are rare.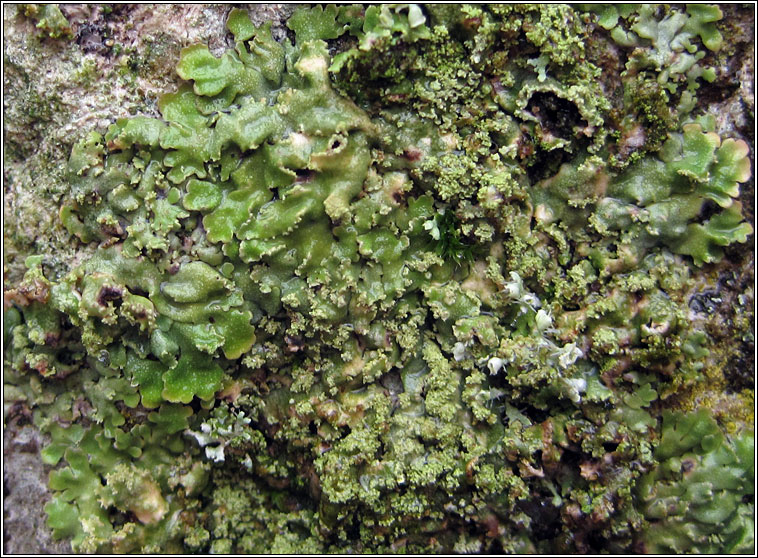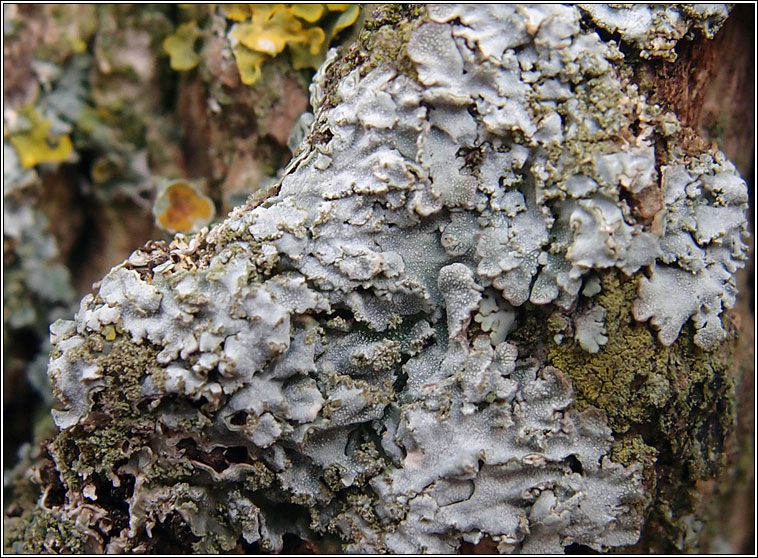 Physconia grisea
On Elder. Godlingston Hill, Dorset. October 2012. On tombstone, Studland churchyard, January 2013