Ramalinaceae
Bacidia laurocerasi

Growth type crustose
Chemical results: Negative. Outer edge of apothecia K+ violet

On basic or nutrient-rich bark of lightly shaded deciduous shrubs and trees

Grey to greyish-green thallus with frequent apothecia, the discs reddish-brown to brown-black, paler in shade, 0.4-1 mm diam. Edge of discs often tinged purple (use x10 lens). Asci 8-spored, the spores colourless, 7-16 septate, 35-80 x 3-4 Ám but the septa are often indistinct.
Microscope photograph below.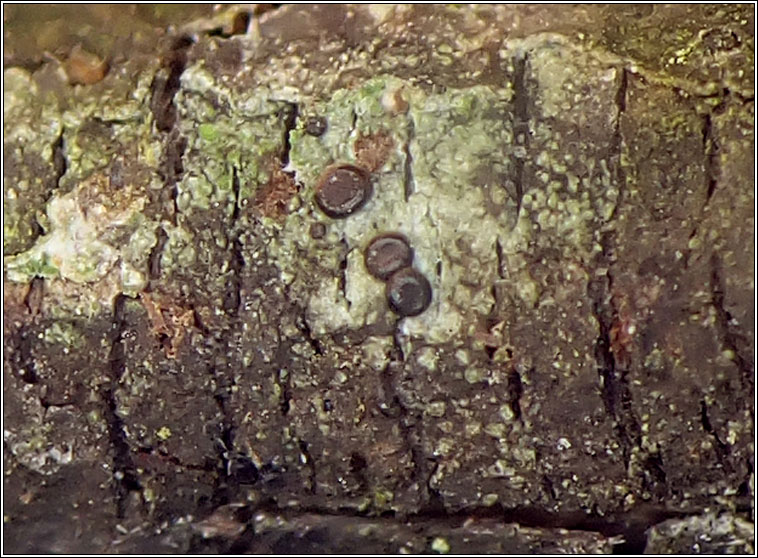 Microscope photograph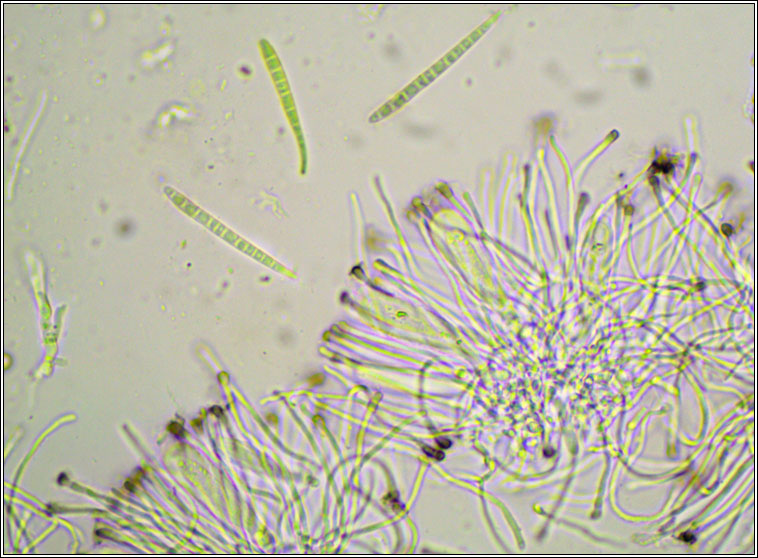 Bacidia laurocerasi
Holton Lee, Shapwick and Studland, Dorset. October 2012, March and December 2014