Teloschistaceae
Caloplaca asserigena

Growth type crustose
Chemical results: Thallus K-, hymenium slightly K+ purplish

Very local distribution on twigs of Salix and Calluna
BLS conservation evaluation: LC NS

Very small patches of greyish thallus with tiny, crowded apothecia, discs rusty-red becoming much darker with age. Spores 9-12 x 5-6.5 Ám, the septum a third to a quarter the length of spore. Microscope photograph below.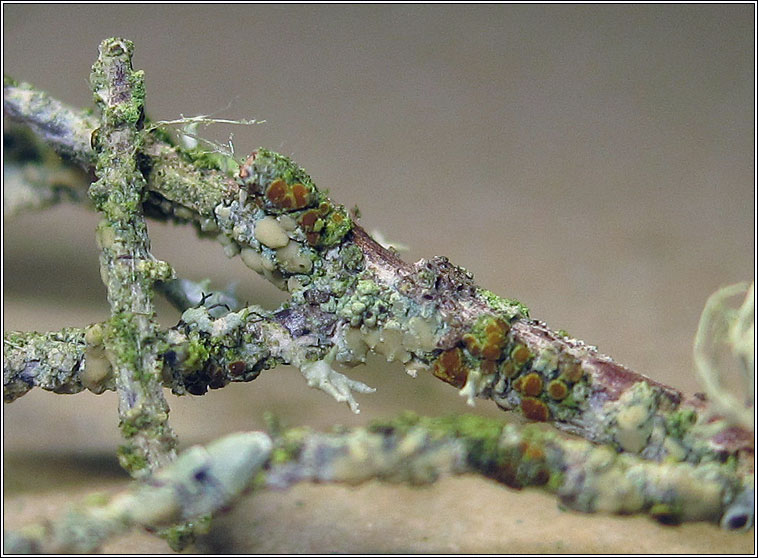 Microscope photograph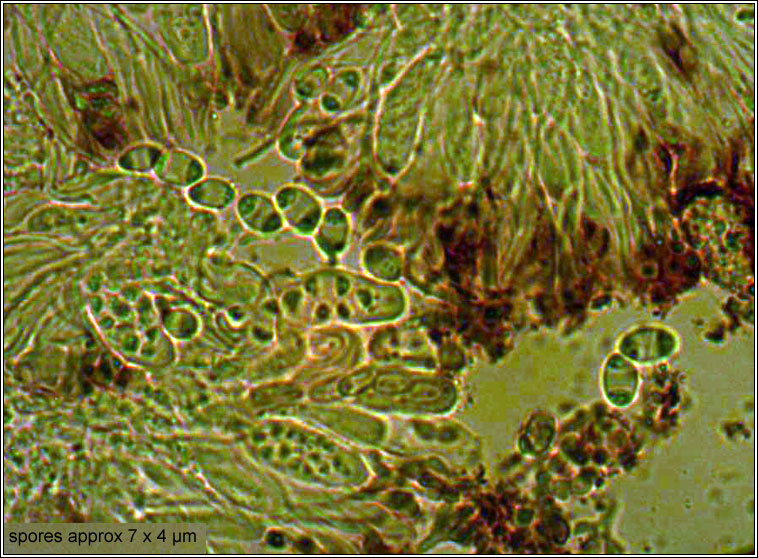 Caloplaca asserigena
On Calluna stem. Studland, Dorset. September 2012