Incertae sedis
Lecania atrynoides

Growth type crustose
Chemical results negative

Local, coastal distribution in crevices and below underhangs on exposed siliceous rocks. BLS conservation evaluation: LC NS

Smooth whitish to pale brown, rimose-areolate thallus with scattered, irregular apothecia. Discs red-brown to blackish becoming +/- translucent and brown-speckled when wet. Spores 0-1 septate, 10-14(-16) x 4.5-6 Ám. Microscope photographs below.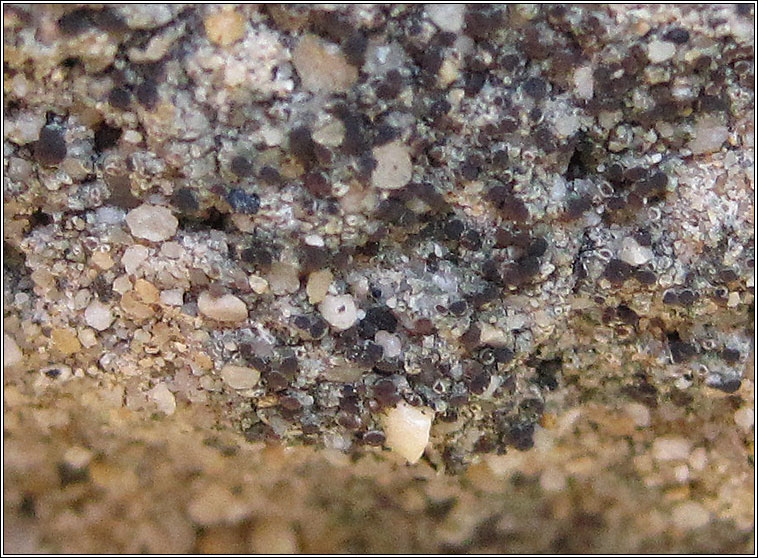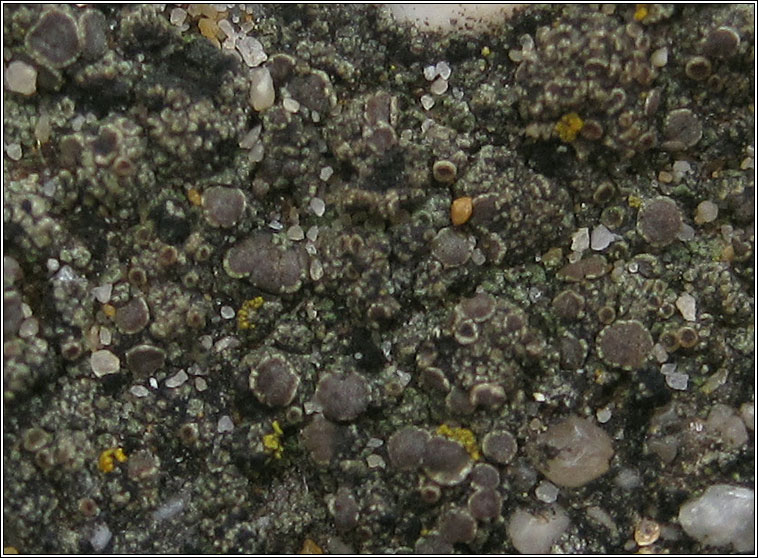 Microscope photographs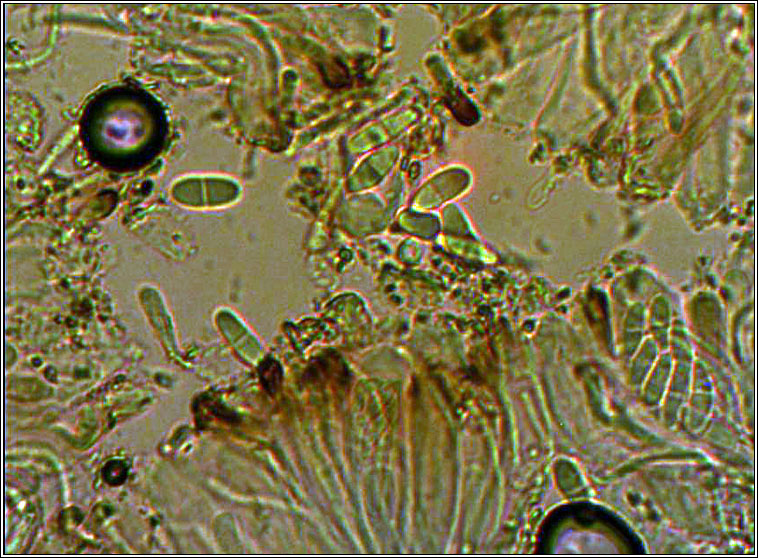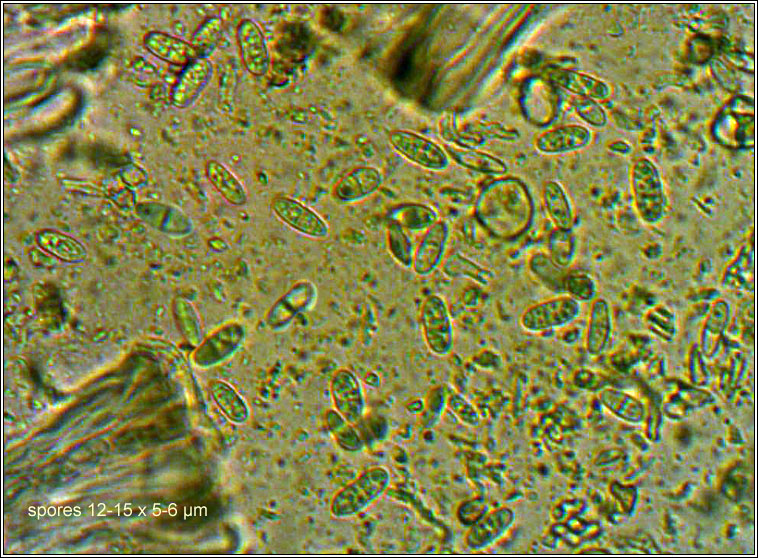 Lecania atrynoides
Canford Cliffs and Studland, Dorset. January 2013 and 2015