Incertae sedis
Lecania hutchinsiae

Growth type crustose
Chemical results negative

Often coastal, can be locally frequent on shaded neutral to siliceous rocks and stones

Very variable. Thin grey to grey-brown thallus with strongly convex apothecia, the margins soon excluded. Discs pinkish to brown or piebald, translucent when wet. Spores 1-septate, (9-)10-16 x 3-4.5 Ám. Microscope photographs below.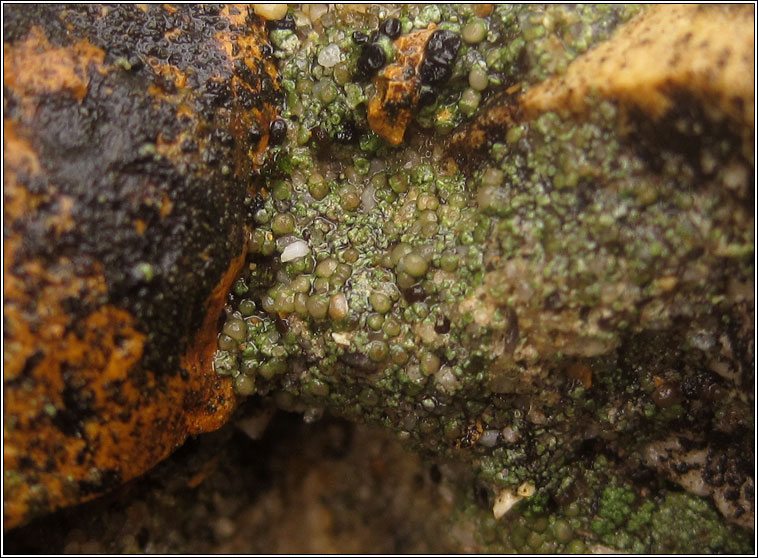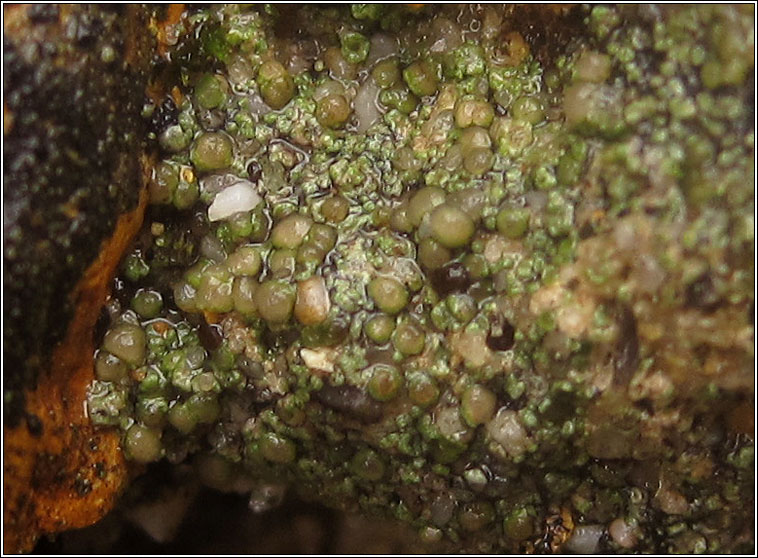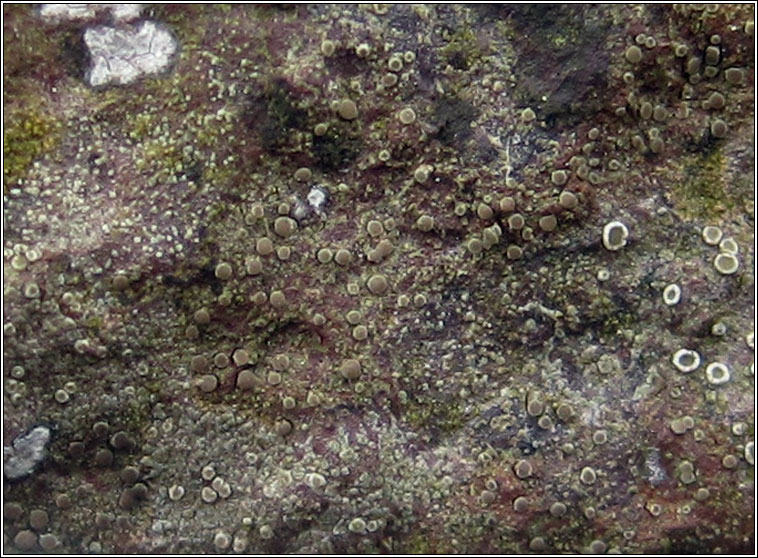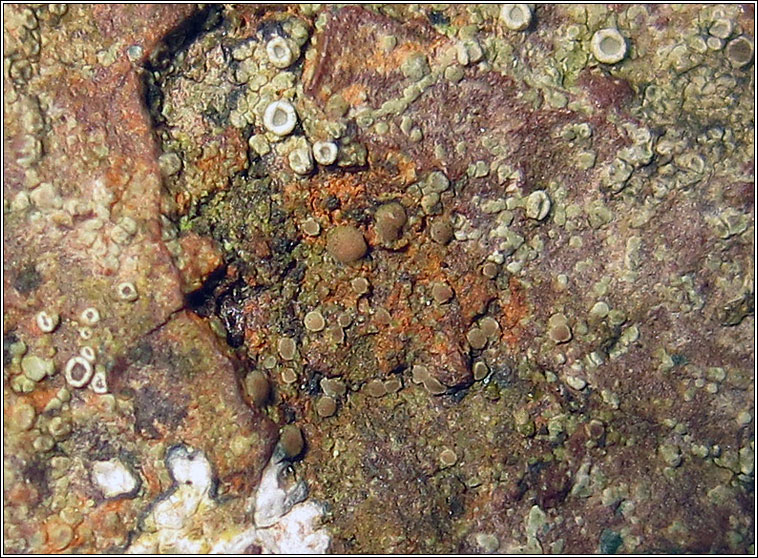 Microscope photographs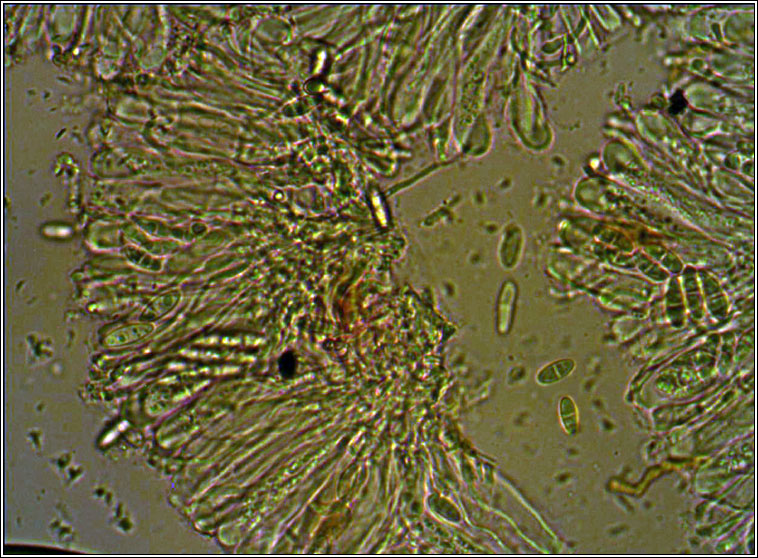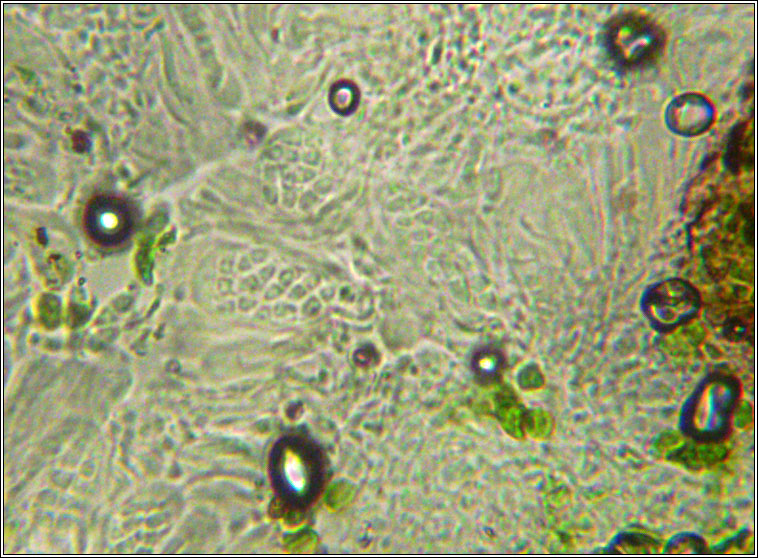 Lecania hutchinsiae
Bramble Bay, Studland and Wool, Dorset. January 2014, March 2017