Collemataceae
Collema tenax var. ceranoides

Growth type foliose
Chemical results negative

Occurs on basic soils, damp gravel paths and sandy tracks.

Tufted or +/- compact thallus with erect digitate lobes, much swollen when wet. Rarely fertile.

Similar: C. tenax var. vulgare is usually very fertile with plumper lobes than those of Collema tenax var. tenax.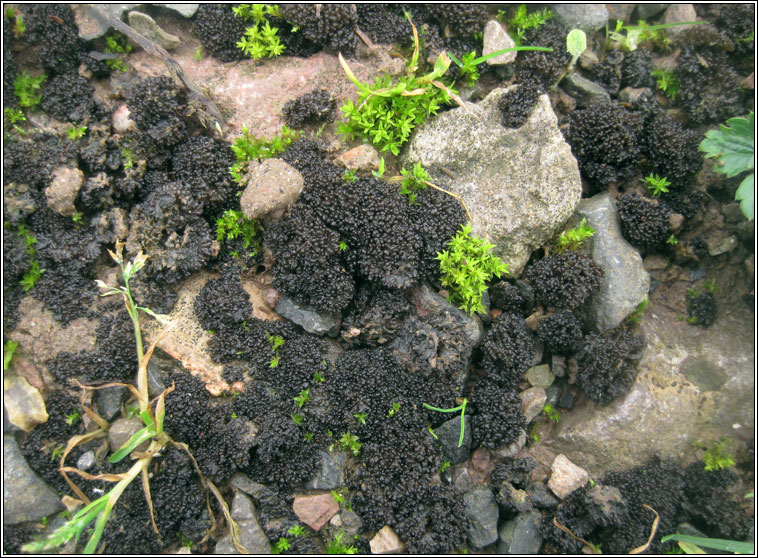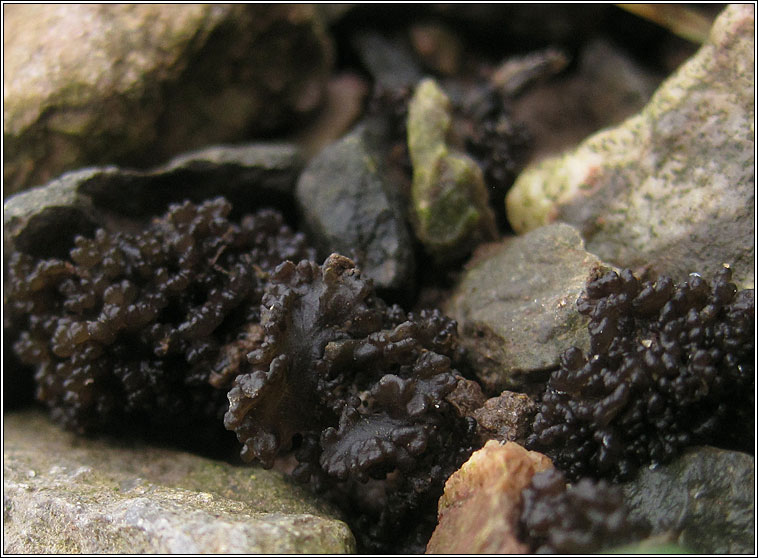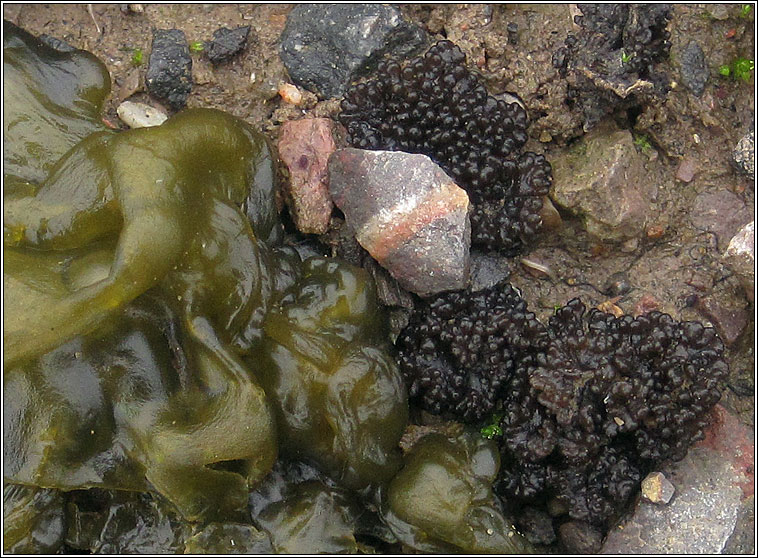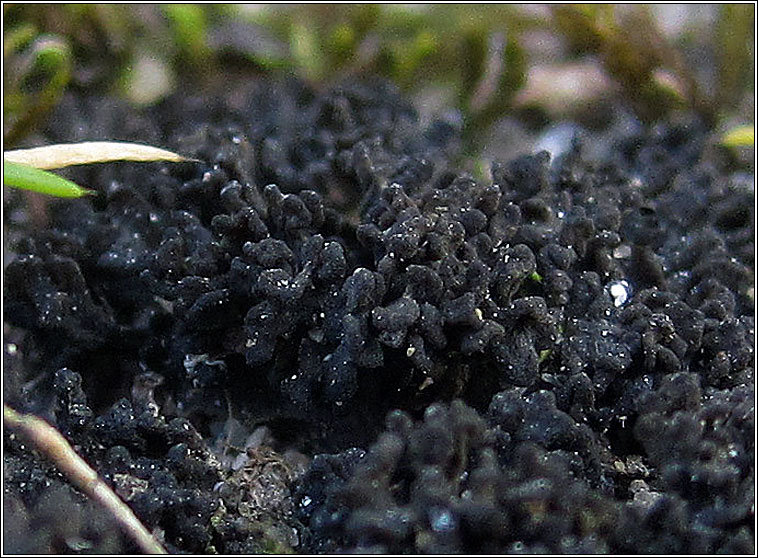 Collema tenax var. ceranoides
Studland and Kingston Lacy, Dorset. April and December 2015