Psoraceae
Protoblastenia calva

Growth type crustose
Chemical results: Apothecia K+ crimson

Only found on hard limestone. N.B. Many British records of P. calva are of Protoblastenia lilacina, its apothecia K- or with only a very weak reaction

The smooth, cracked, white or pale-grey thallus is +/- immersed with large (to 1.5mm), convex, deep-orange apothecia initially in shallow pits. Micrograph of apothecia showing K+ crimson reaction.

Similar: P. rupestris. Common on mortar and calcareous rocks, comparison below.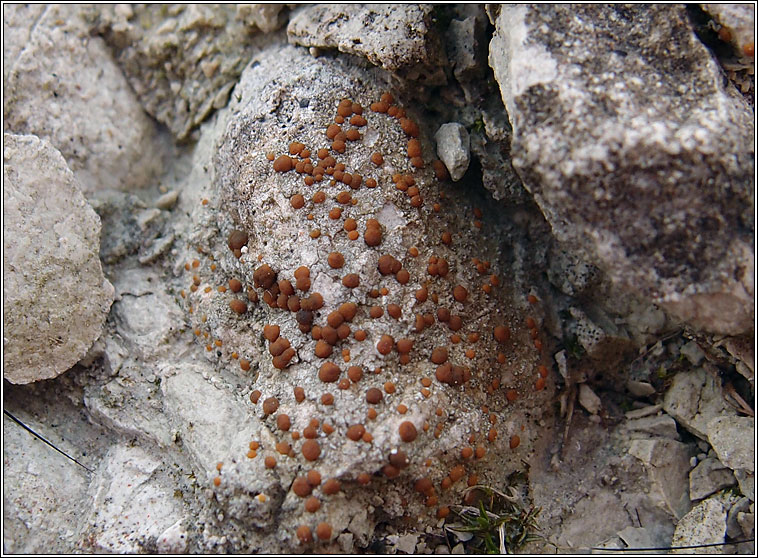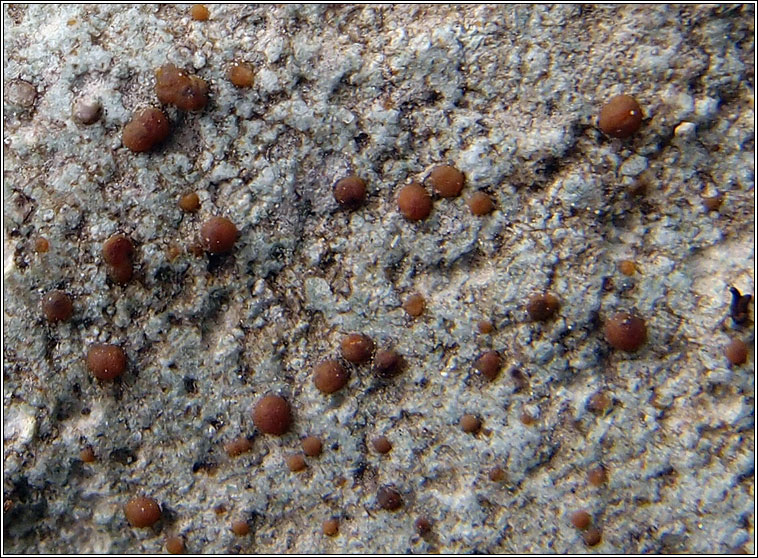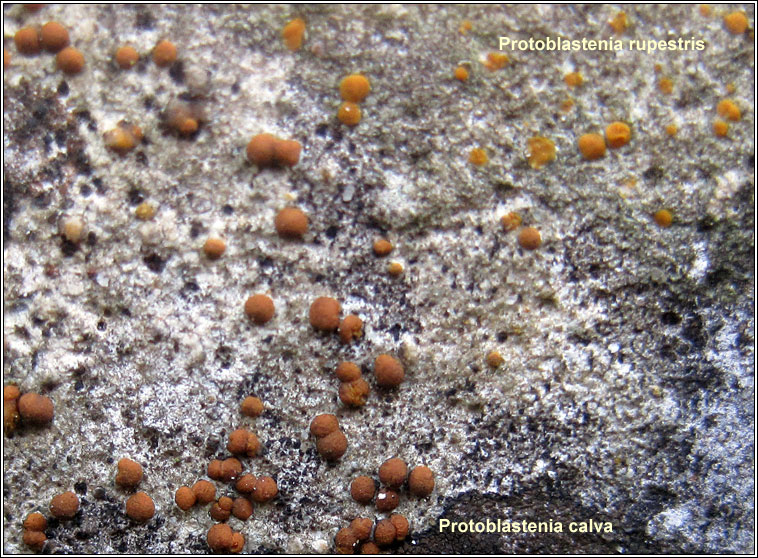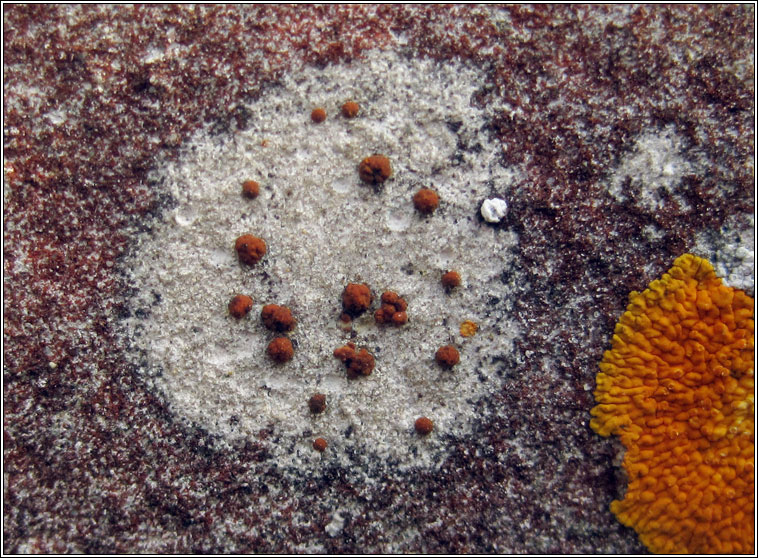 Micrograph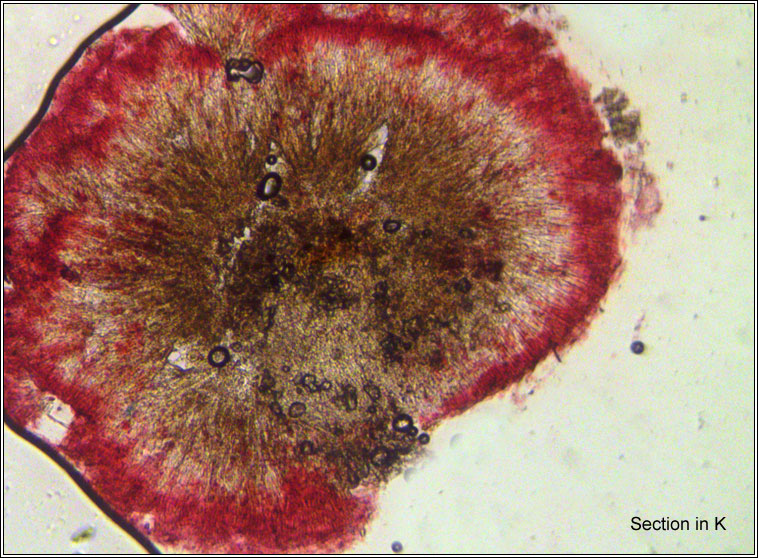 Protoblastenia calva
Godlingston Hill, Studland and Wool, Dorset. October 2012, February 2014, March 2017