Nepticulidae

ABH 4.042
B&F 67 * Stigmella plagicolella

Leaf mine photographs on Prunus. September 2011

Wingspan: 4-5mm
Season: Two generations, May-June and August

Food plant: Prunus spp., mainly Blackthorn (P. spinosa)
Mine: July and September-October
Egg laid underside. A slender corridor with a central line of uninterupted frass widens abruptly into a blotch with difused frass in the centre. The mine rarely crosses the midrib.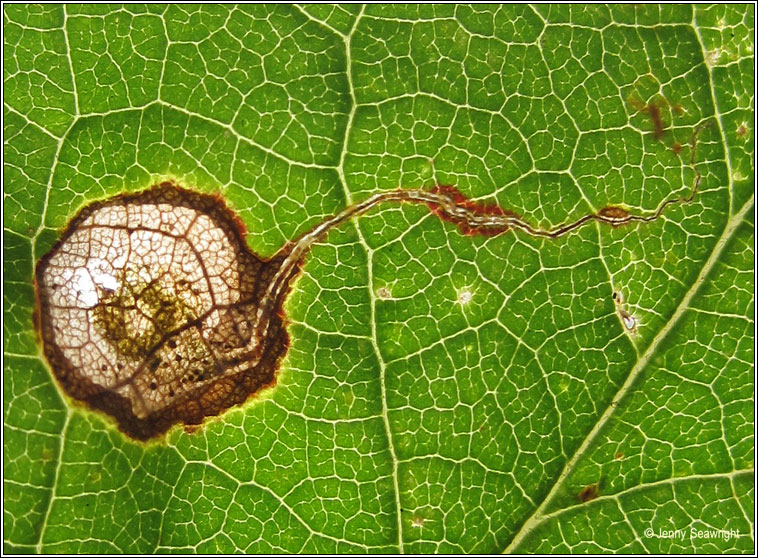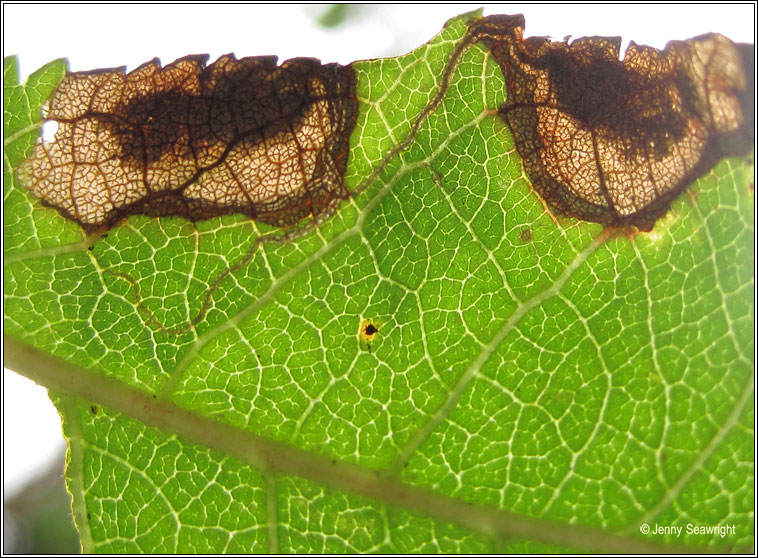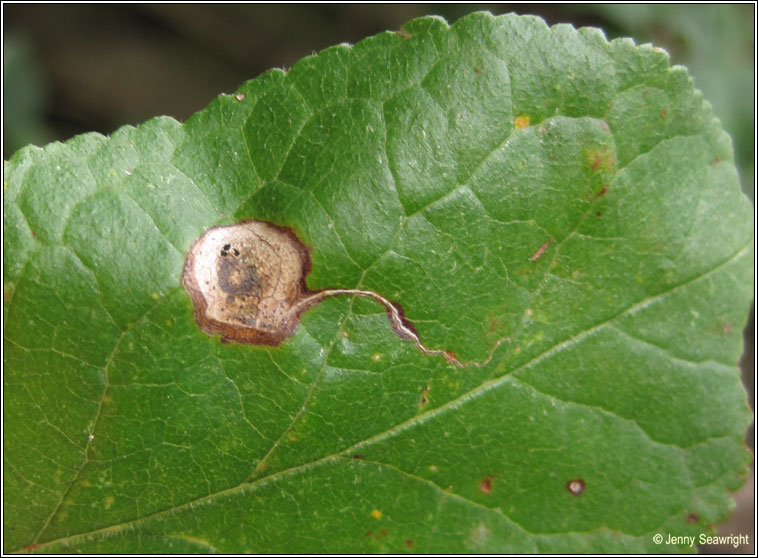 Stigmella plagicolella
Leaf mine on Prunus. Parkstone, Dorset. September 2011