Eriocraniidae

ABH 2.003
B&F 8 * Eriocrania unimaculella

Leaf mine photographs on Birch, Betula.

Wingspan: c. 10mm
Season: Late March to April

Food plant: Birch
Mine: Late April - May
Mine begins near leaf margin and widens to blotch with long threads of frass. Fully grown larva has brown head with two dark spots at the base of the head capsule.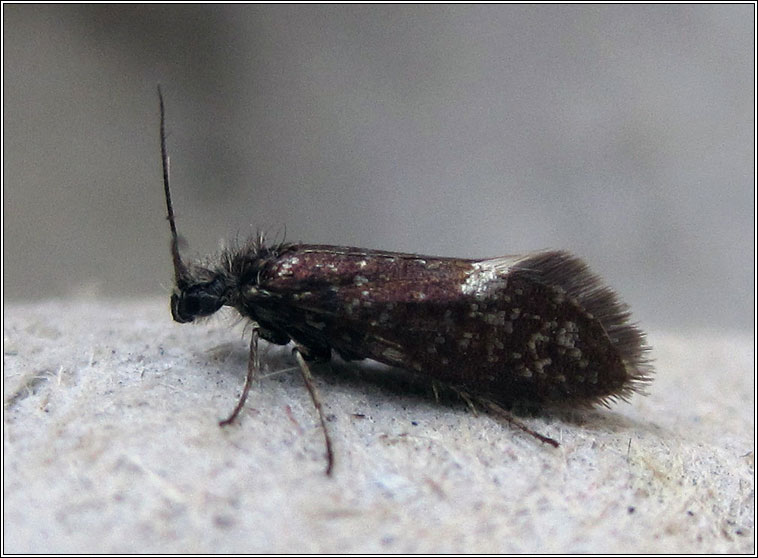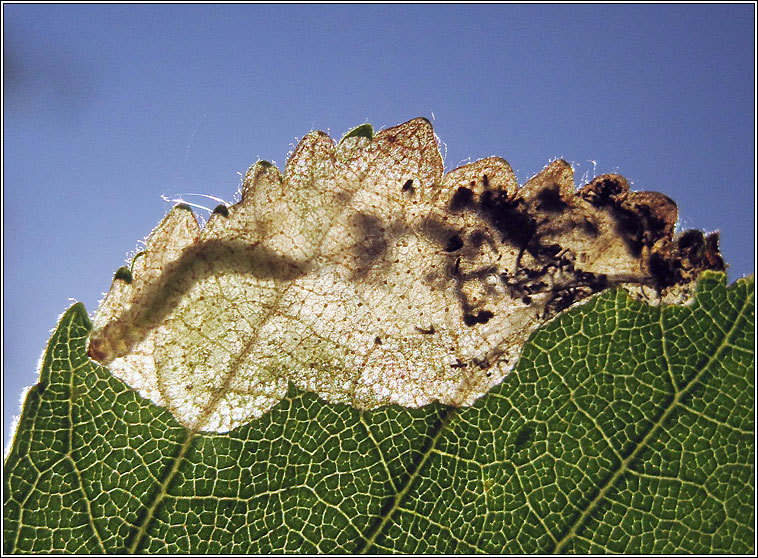 Eriocrania unimaculella
Studland Heath, Dorset. April 2014. Adult not ex mine.