Eriocraniidae

ABH 2.004
B&F 9 * Eriocrania sparrmannella

Photographs: Leaf mines on Birch (Betula). September 2011

Wingspan: 10-13mm
Season: April-May, often day-flying near foodplant

Food plant: Birch (Betula)
Mine: June-August
A short corridor abruptly widening into a large blotch with linear frass. The larva is white with a green gut-line.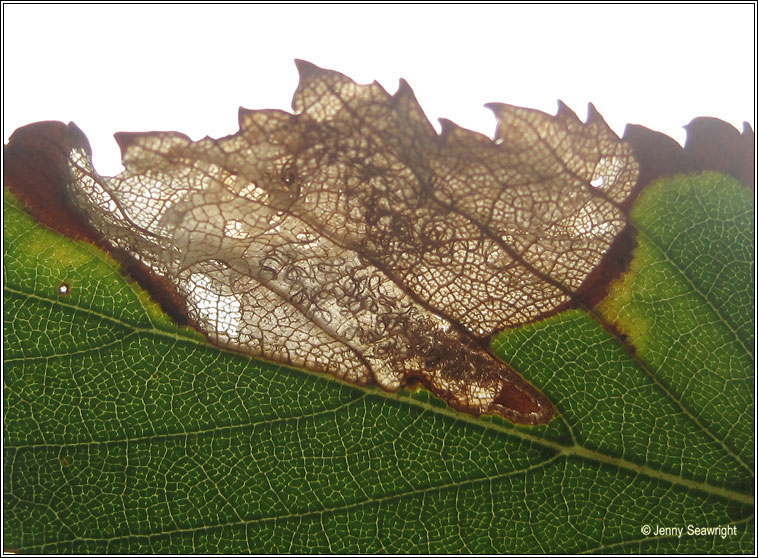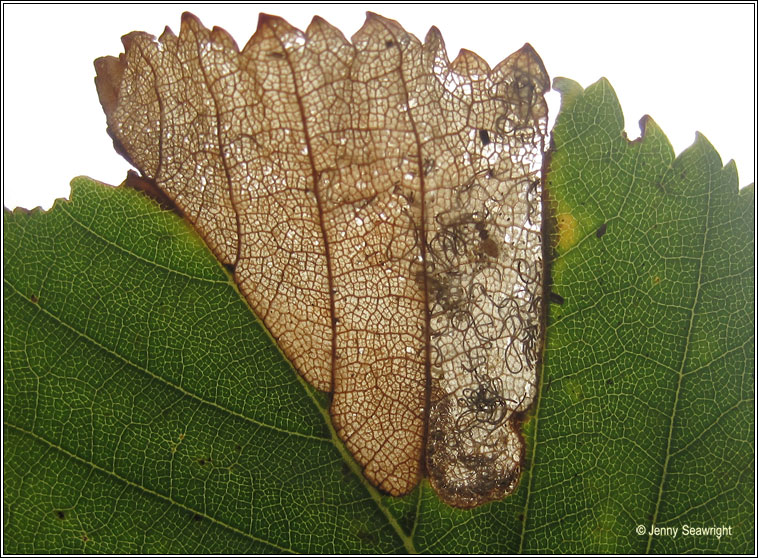 Eriocrania sparrmannella, leaf mine on Birch
Studland, Dorset. September 2011