Family: Fabaceae
Ulex minor * Dwarf Gorse


Flowering time: July-September. Evergreen shrub

Habitat: Acidic heathland in South and SE England. Range overlaps slightly with that of Western Gorse.

Low growing, sometimes +/- prostrate but can grow to 1m. Branches are slightly furrowed with a denser covering of short spines than those of Western Gorse, U. gallii.

Usually much shorter than Gorse, Ulex europaeus.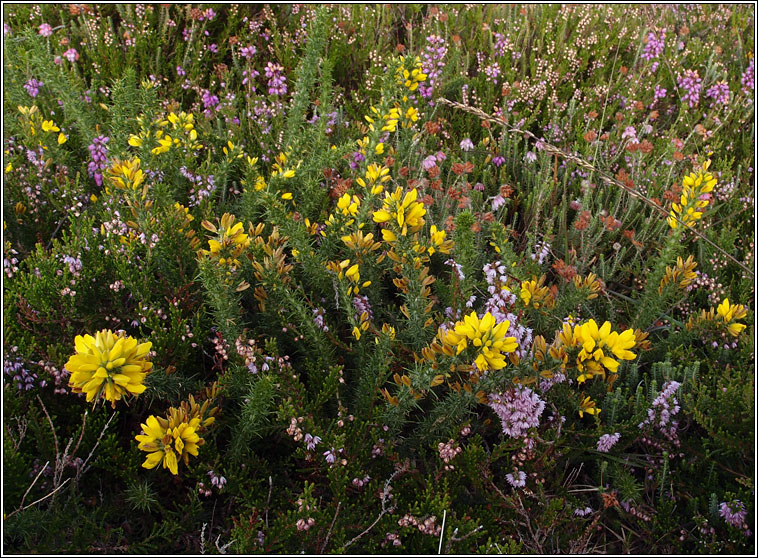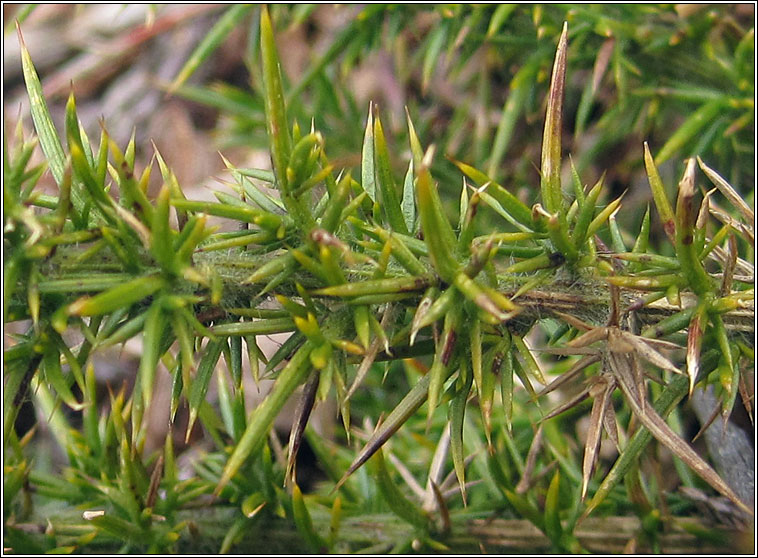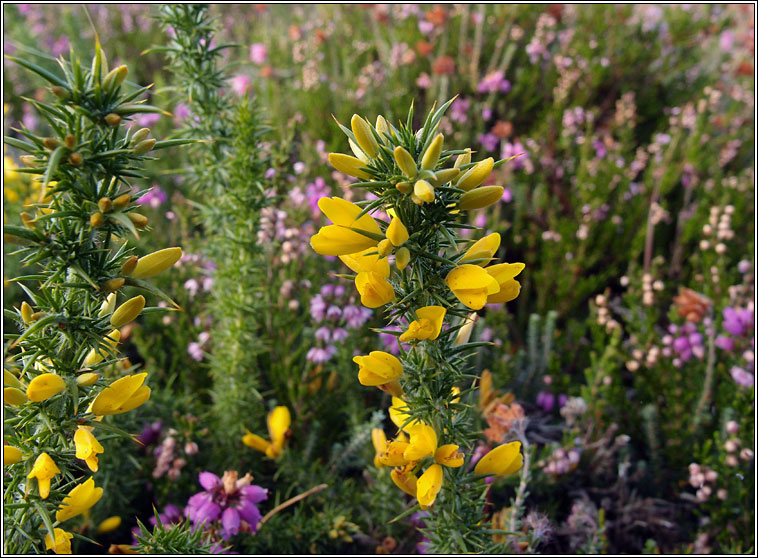 Dwarf Gorse, Ulex minor
Studland Heath, Dorset. September 2013