Roccellaceae
Opegrapha calcarea

Growth type crustose
Chemical results negative

Occurs on shaded calcareous or basic rocks inland and basic or acidic coastal rocks. Also found on man-made substrates.
Includes O.conferta, O.chevallieri, O.saxatalis and other former species.

Can be very variable with star-shaped, slit-like or heaped black lirellae on a thin or immersed thallus. Spores 3-septate, 16-20 x 4-5(-6.5) Ám. Microscope photograph below.

Similar: Opegrapha cesareensis. Western coasts. Spores 4-5 septate. Opegrapha mougeotii. Spores 5-7 septate.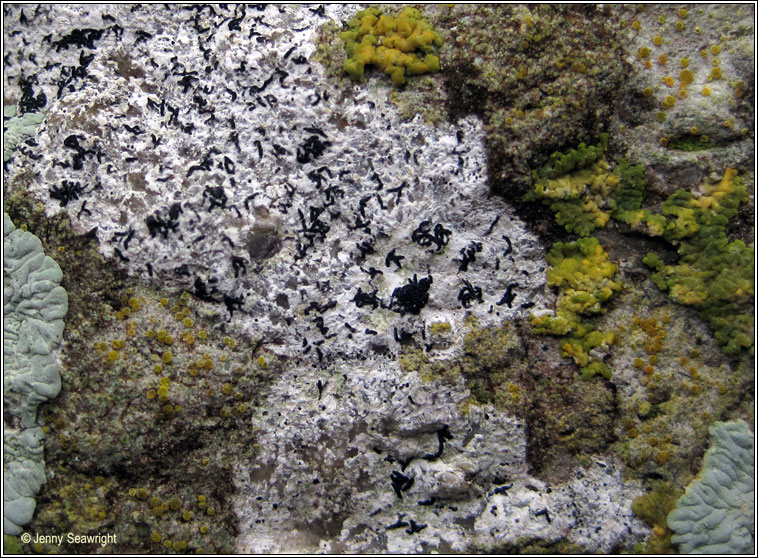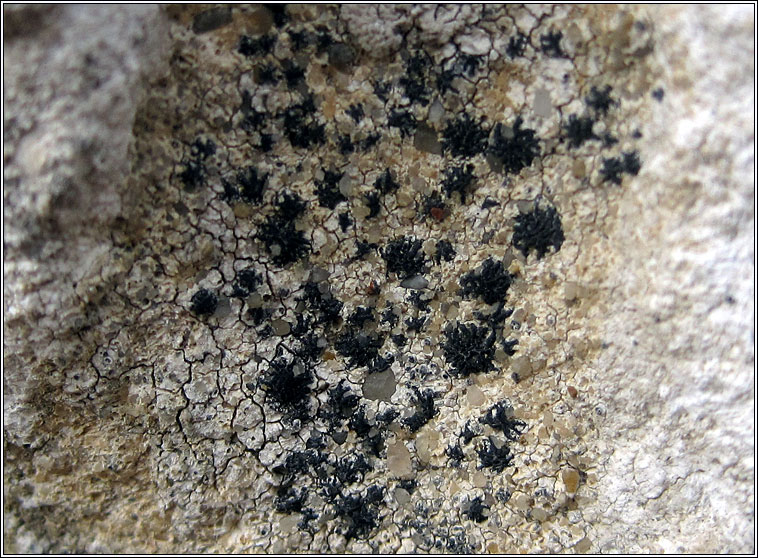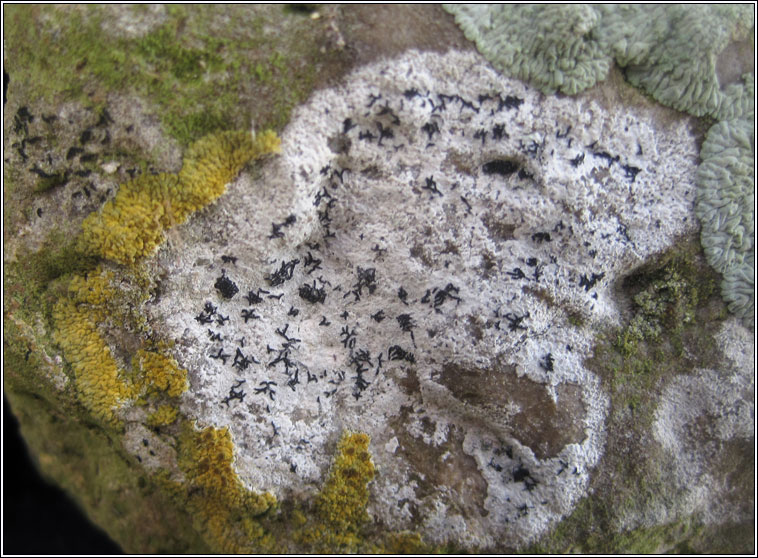 Microscope photograph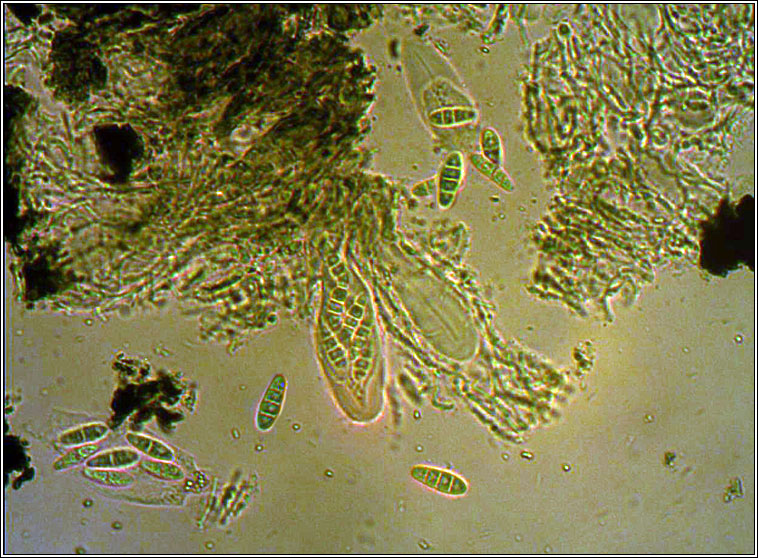 Opegrapha calcarea
Kimmeridge and Portland, Dorset. January and September 2013