Lecanoraceae
Lecanora hybocarpa

Growth type crustose
Chemical results: Thallus and apothecia margins K+ yellow. Margins Pd-

Probably widespread and common but previously overlooked as Lecanora chlarotera as it occurs in similar habitats.

Pinky-brown, faintly pruinose apothecia. Microscopically (section in water) there are large crystals in the thaline margin and coarse brown granules which extend below the epithcium and into the upper part of the hymenium below the tops of the asci. (Ref Neil Sanderson)

Micrographs below.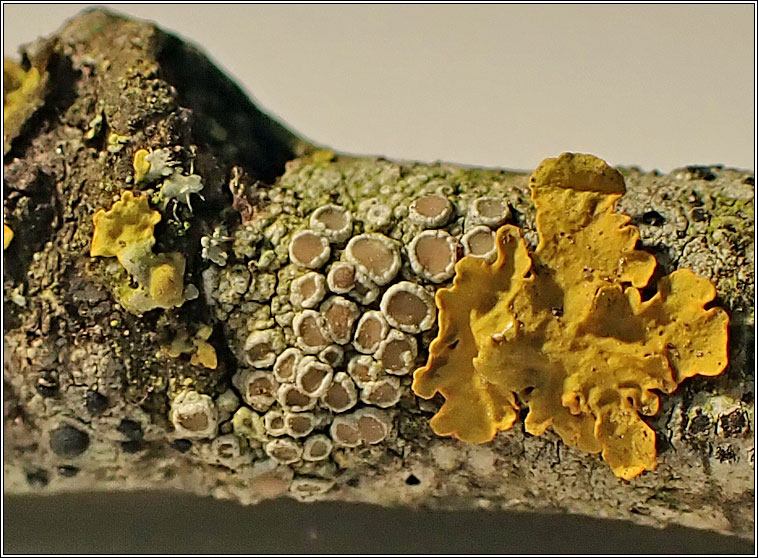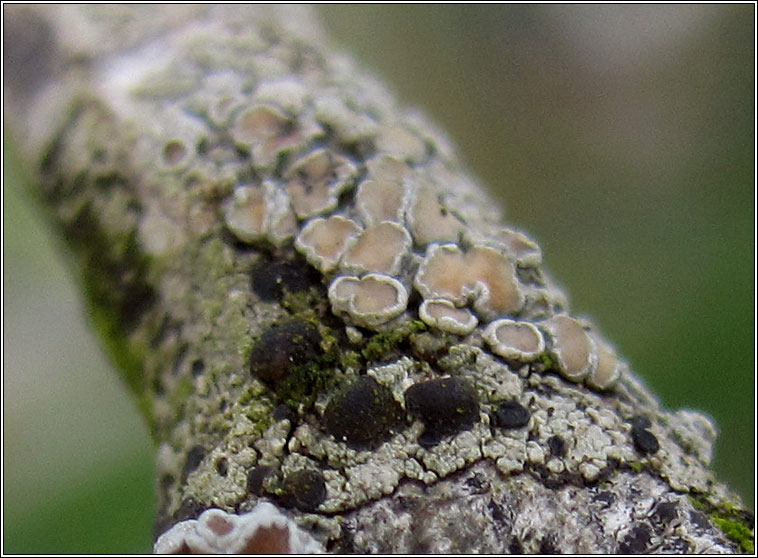 Micrographs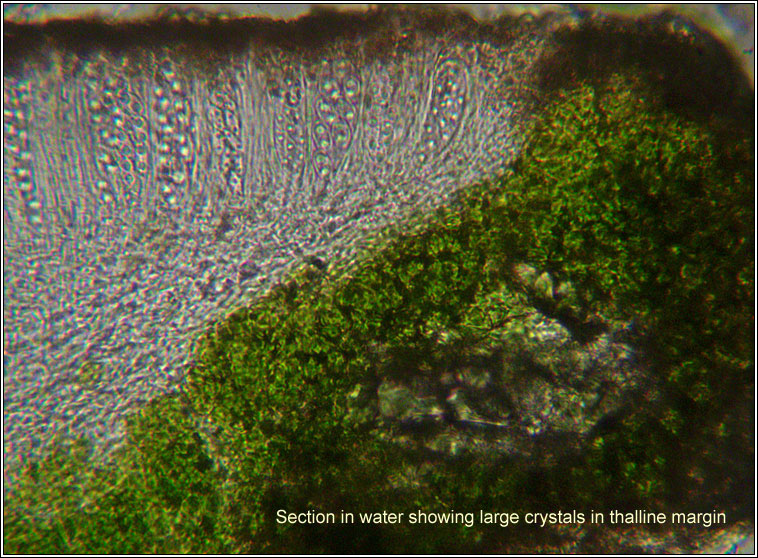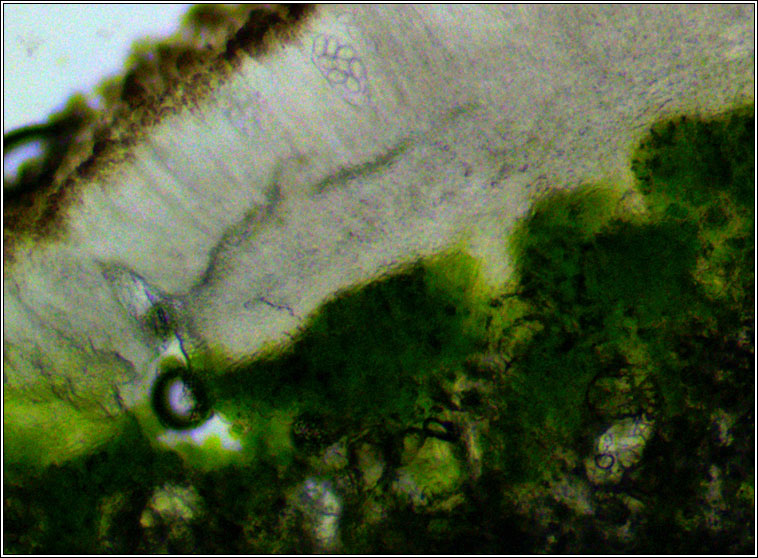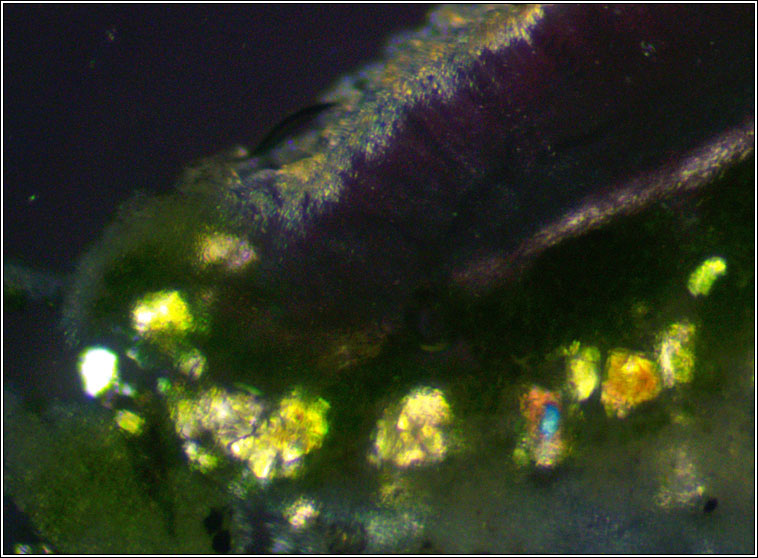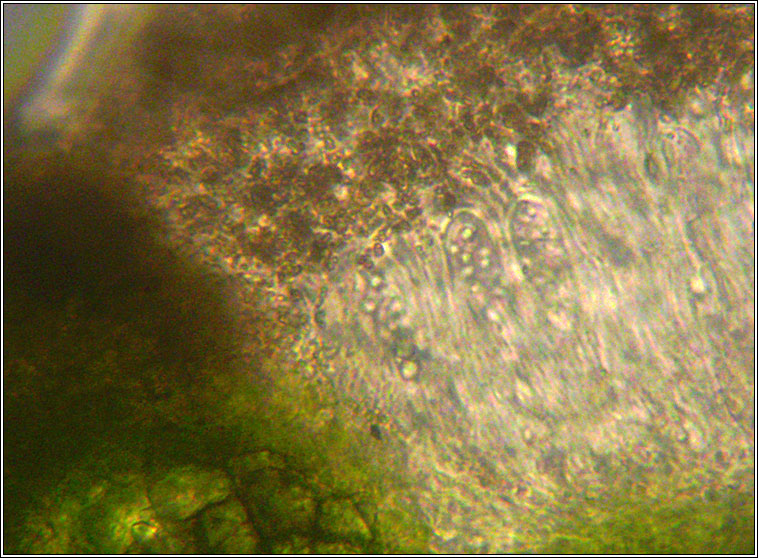 Lecanora hybocarpa
On twigs. Holy Rood churchyard, Wool, and Wimborne, Dorset. March 2017, April 2021